Amazon Prime Day – the annual shopping event for Amazon Prime members – has become a major occasion since it was first launched by Amazon in 2015. Prime Day shoppers simply can't get enough with millions of discounted products available for a limited time. Sales in the U.S. skyrocketed from $0.9 billion in 2017 to over $12 billion in 2022 during the 48-hour shopping extravaganza.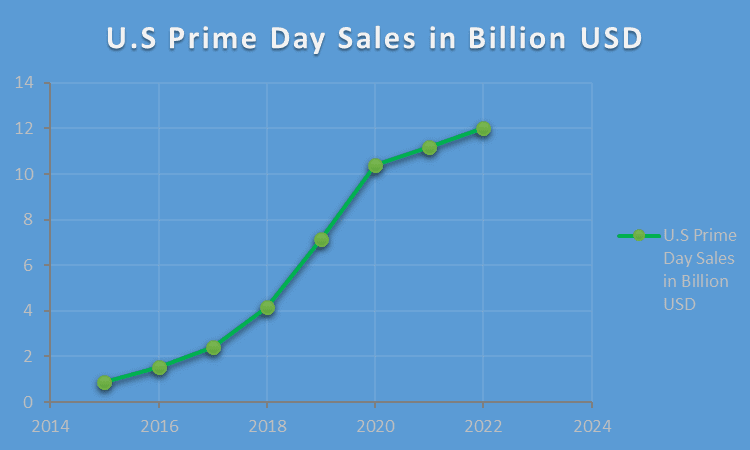 The 2023 Prime Day is predicted to break all records if past data is anything to go by! Influencers and content creators stand a unique chance to maximize profitability and growth. While the exact dates for Prime Day 2023 have not been made public, the event will likely take place in mid-July. This means you only have a few weeks to prepare and set the stage for the best possible outcome.
How to Prepare for Amazon Prime Day 2023
Thorough preparation and planning are crucial to make the most out of your Prime Day sales. Start by keeping an eye on announcements from Amazon, industry news, and social media platforms as prime day approaches. You want to stay up to date with the latest information so you have a better understanding of the event's timeline, featured deals, and new strategies to help optimize your content.
Study past performance – review your analytics data from previous Prime Days to assess which strategies worked well and where there's room for growth. Identify patterns in audience engagement, product demand, and content performance to inform your strategy for Prime Day 2023. Amazon last year shared a list of the top-selling items on Prime Day 2022. You may want to see if some of these are aligned with your interests. Keep in mind though that trends change.
Notice changes in audience behavior and product demand – pay attention to shifts in consumer preferences and market trends that have evolved since the last Prime Day. Use this information to anticipate potential changes in the online shopping landscape and adjust your content accordingly.
Set specific goals – you want to have precise goals for Prime Day 2023 so you can align your actions to achieve specific objectives.
Sales targets – have a good view of the total revenue you aim to generate, the number of products you want to promote, and the commission rate you hope to achieve. Having concrete goals in place will help you stay focused and motivated throughout the event.
Audience growth and engagement – Prime Day offers an excellent opportunity to grow your audience and connect with new followers. Set targets for increasing your reach, whether it be through new followers, email subscribers, or increased engagement on your content.
Track results – develop a simple tracking system to monitor your performance throughout Prime Day. Regularly updating and analyzing this data will enable you to adapt your strategies in real-time and stay on track to meet your goals.
Create Engaging, Shoppable Content
Producing captivating and shoppable content is the key to driving sales and maximizing profitability. Follow these steps to ensure your content is optimized for maximum impact.
– Plan your content calendar
Organize a content calendar for the weeks leading up to Prime Day. This will help you plan and schedule your posts and videos strategically to build excitement around the event. Include a mix of promotional teasers, product spotlights, and personal anecdotes to keep your audience engaged and informed about the upcoming deals.
– Craft eye-catching posts and videos
Logie automatically matches you with the products you're most likely to sell using our artificial intelligence technology. However, you can also handpick products that you are interested in from our promotions page. You want to choose items that resonate with your target audience, have great reviews, and offer excellent deals. Use our tools to create excellent descriptions and images before sharing your content. Don't forget to include clear call-to-actions, inviting your audience to shop the deals.
– Utilize storytelling and personal anecdotes
Share your personal experiences with the products you're promoting to establish credibility and foster trust with your audience. Use storytelling to showcase the value and relevance of the products in your day-to-day life, making your content more relatable and engaging.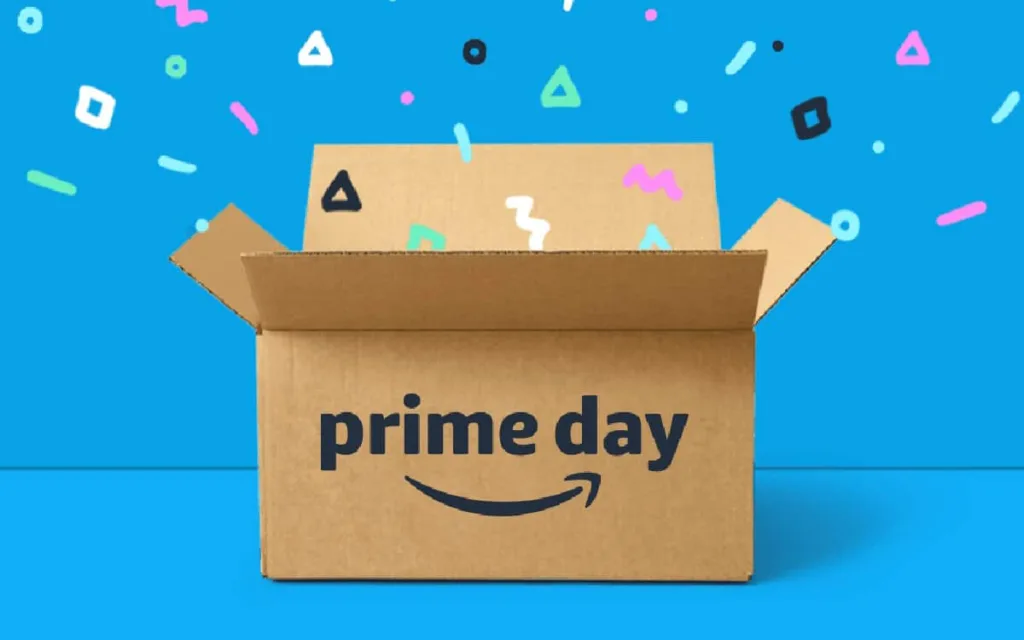 Begin Your Prime Day Marketing Two Weeks Early
You need to start building up visibility at least two weeks before Prime Day. Start by determining how you're going to compete with other vendors. What types of promotions do you think will set you apart? You've got a lot of options ranging from coupons to lightning deals that help capture shoppers' attention.
Boost Your Marketing Strategy
Prime Day is a big day. In fact, one of the biggest sales events of the year. Your old-fashioned marketing strategy probably won't be enough to make the most out of this opportunity. It's important that you consider taking additional action to get the most from each piece of content you generate.
Share your Prime Day promotions, product recommendations, and shoppable content across all your social media channels. Use captivating visuals, compelling copy, and targeted hashtags to maximize engagement and reach. Instagram Stories, Reels, TikTok, and other short-form video content formats are a great way to showcase your Prime Day promotions.
Consider boosting your shoppable content and product recommendations. If a post that you generated is getting a lot of attention, you may maximize reach by boosting it on some of these social media platforms (FB, TikTok, etc). Use the platform's targeting features to do it within costs.
Another option is to partner with other influencers in your niche to cross-promote each other's Prime Day content. This often leads to increased exposure and a broader audience reach. Make sure to choose influencers with a complementary target audience to ensure maximum effectiveness.
Don't Forget to Advertise After Prime Day
It's important that you promote more on the days immediately ahead and after Prime Day. This is the time frame during which traffic tends to be highest. A lot of people will be looking to capitalize on those great deals even after the 48-hour Prime Day 2023 window is over. So make sure you stay on top of your game.
What are the Top-Selling Product Categories on Prime Day
Analyzing past Amazon Prime Day data can help you figure out what product categories are likely to resonate with customers. Some of the top Prime Day sellers over the last few years include the following:
Electronics and smart devices – Prime Days have consistently shown high demand for electronic gadgets. These include streaming devices and smart home products such as voice-controlled speakers and smart plugs.
Health and personal care – consumer interest in personal care, wellness products, and portable health solutions like water filters has been prominent during past Prime Day events, indicating an ongoing focus on well-being.
Home and kitchen appliances – multifunctional kitchen appliances, such as Instant Pots, have also been popular.
Hobbies and outdoor activities – Prime Days tend to see a surge in products related to outdoor activities and genealogy services, showcasing consumers' varied interests.
These are just a few of many! Despite your niche, it's the high time you make sure that you are pulling all the strings to make the most out of Prime Day 2023. Let us know what you think about this upcoming Prime Day and how you plan to maximize your sales and audience growth!