This year's black Friday was shrouded by fears of an inflation-related slowdown. Sky-high prices on gasoline, rent, and household purchases led many to conclude that shoppers would be reluctant to spend. But while there were fewer lines at major retail stores nationwide, our data from the period around Black Friday tells a different story.
Here are three key data-based insights we picked from this year's Black Friday.
Shoppers planned for a week of deals
Click to user engagement increased 152% in the week right before Black Friday (compared to the week before). Similarly, sales increased by an equally impressive 169% in the same period.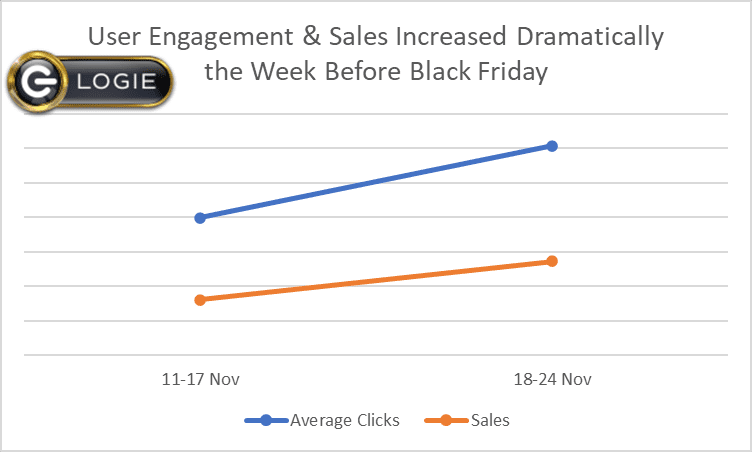 One of the main things we noticed this year is that people started their shopping earlier. Many sellers who had stacked their Black Friday promotions from the Monday before Black Friday noticed a boost in conversions. One explanation for this could be that more people are preferring to shop earlier during the week and spend their holiday with their loved ones.
Takeaway: the earlier you stack up your Black Friday product showcases, the better. The week that comes before black Friday can be particularly powerful.
Conversion rates were lowest on the day right before Black Friday
Conversion rates were notably lower on the day right before Black Friday, but more than doubled during one of the most important shopping days of the year.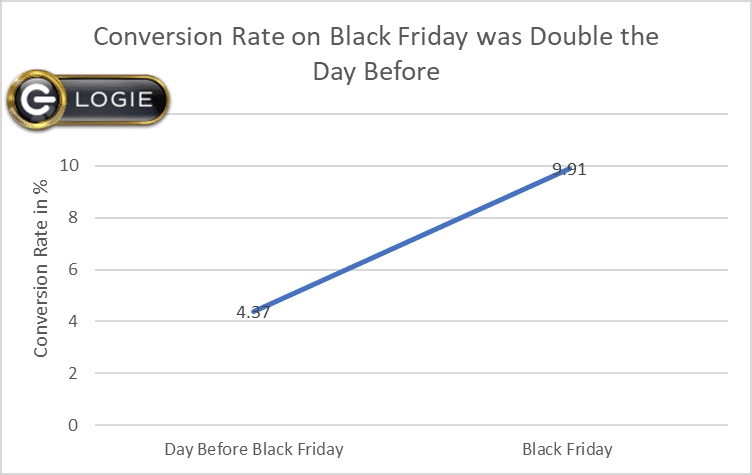 There was a generally lackluster sales environment on the day right Black Friday. We saw a lot of clicks (even more than other days) on 24th November. However, these didn't translate to positive sales with a lot of sellers recording very low conversion rates. This could be explained by the fact that consumers were sniffing around and checking everything beforehand to know what to purchase on the actual Black Friday.
Takeaway: even as you benefit from early preparations, make sure that you have some of your best deals ready to go on Black Friday.
There's a positive (overall) outlook throughout the holiday shopping season
Data from October this year shows a positive shopping atmosphere – which can be extrapolated to indicate a positive outlook throughout the remainder of the 2022 holiday shopping season.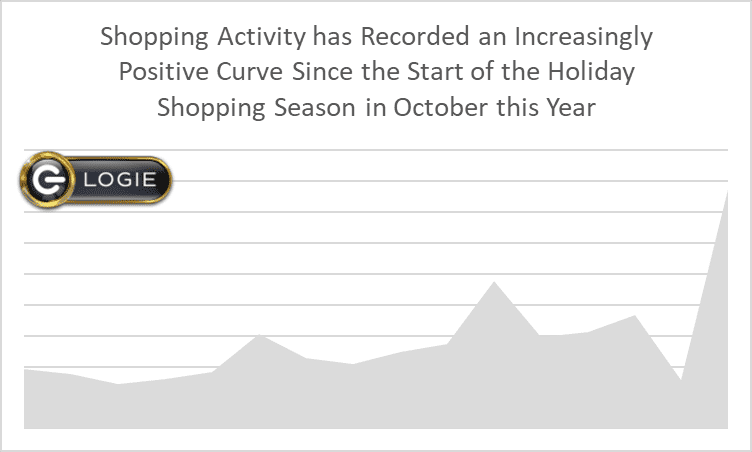 Black Friday and Cyber Monday are good indicators of what to expect throughout the rest of the holiday shopping season. Despite less-than-enthusiastic projections earlier on, this year's key shopping dates demonstrate positive (if not impressive) activity. Shoppers can be expected to remain open to buying from the brands they are super passionate about.
Takeaway: keep those live shows, shoppable videos, and other sales activities running in full gear throughout the prime season.
Data from Amazon and Adobe Analytics showed similar, positive patterns
Interestingly, Logie's internal analysis seem to be in alignment with results announced by both Amazon and third-party retail data aggregators such as Adobe Analytics. Amazon on Wednesday said that this holiday shopping weekend was their 'biggest ever' with independent vendors racking up over $1 billion in sales on the platform. Adobe Analytics data showed that consumers spent $9.12 billion on Black Friday this year, a 2.3% jump from last year. Similarly, Adobe's data also showed that Cyber Monday sales rose by 5.8% to $11.3 billion this year.
Conclusion
What does your own data and results say? What went well and what could you have done better? Let us know of your thoughts in the comments section.