Logie's thumbnail generator tool certainly isn't a replacement for graphics software such as Photoshop or Canva. Still – for creators who need to create many unique graphics in super-fast production time – this tool can be super handy. You only need to play around with the backgrounds and upload a few assets (talent image, icon, etc.) and you're ready to go with decent-looking graphics for your shoppable content.
How to make sure the talent image in your thumbnail is proportional
A common challenge that creators have when generating graphics is making sure the talent image they have uploaded fits into the video. For one, the orientation of the talent image and that of the template may be out of perspective – resulting in a less than desirable outcome.
Luckily, our creator Bridgetti (the one and only) took the time to shoot a quick video demonstrating how to address this issue by making sure the talent orientation is similar to the orientation of the example image (in the thumbnail template).
6 more tips to make sure you produce fantastic thumbnails on Logie
In addition to Bridgetti's tip above, here are some more things you can do to make sure that your thumbnails come out looking great!
1. Use a talent picture of similar dimensions
Often, the ideal talent picture should include about three quarters of your body (at least from the waist upwards) and not just your head and chest. Try to use a similar style (including the pose) as the one on the sample image when you are capturing the talent image. This way, everything should fit in naturally.
Note: once you take your talent images on your phone, don't worry about the background because Logie will automatically remove it for you.
2. Try custom titles and subtitles text
Logie automatically populates the Title and Subtitle fields. However, you can make them a whole lot better by getting creative and changing this default text to something that ideally matches the product you're planning to sell.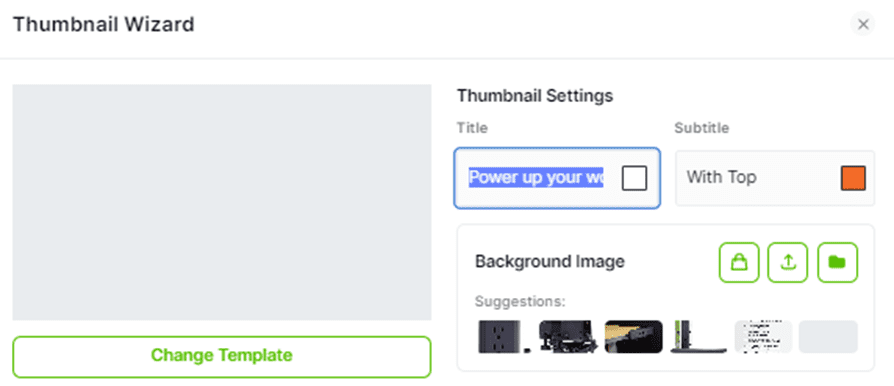 3. Consider all available product images
Don't just go with the first product image that shows up in the template. Click on the little 'bag' icon in the product image and this should give you a list of all available images. This way, you'll be able to select the one that's best suited for your thumbnail.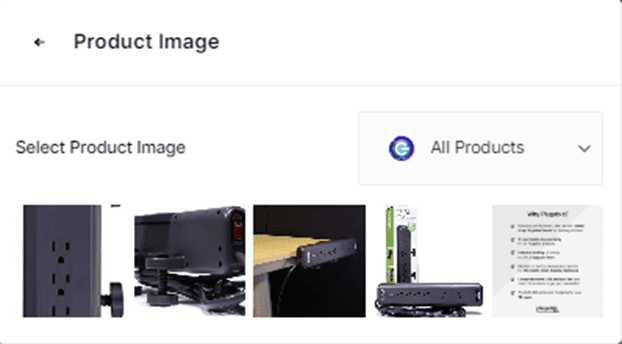 4. Use product images that have NO text
Using a product image that has text in it often results in thumbnails that look less than impressive. The idea is to find an image without any text or at least crop out the text if you're to use the image.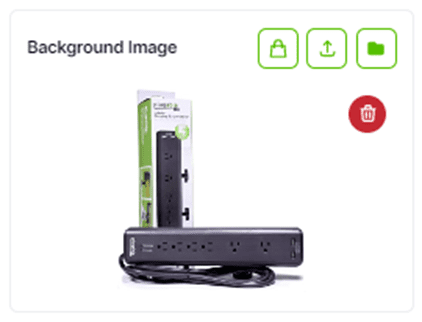 5. Upload a badge or logo for social media
If you're sharing to social media, then you might want to upload a badge or logo in the place of a talent image. You may be surprised just how cool it looks particularly if you remove the background of your logo or badge.
6. Do some web search
Going out of your way to do a little bit of a web search can go a long way to help you find a product image or background that suits the agenda. Once you find a good product image, you can then save it on your PC and upload it as the talent image. Sometimes – depending on what you're looking to promote – this may be just what you need.