LOGIE IS DISRUPTING THE CREATOR'S ECONOMY:
Why should I participate in a Logie campaign?
Unlike any other promotional offer you got, Logie is actually paying you the HIGHEST commissions on planet earth. Period.
And no, we don't ask you to use 'our special link'!
We will pay you for every single sale you will generate on Amazon using your shoppable videos, Amazon Livestreams, shoppable posts, and all content you create OFF-SITE but ends up converting on Amazon. This is because Logie is the only platform in the world that connects directly to your Amazon Associate account and synchronizes with your Amazon sales.
So yes, even if you buy a product at cost (50% discount), you will usually need to only sell 1 or 2 units to cover your investment cost and keep monetizing on this product for as long as the campaign is active! This can bring in thousands of dollars in monthly commissions.
No need to send reports, screenshots, invoices, run after brands, etc… Logie automatically takes care of everything for you and deposits the money in your bank account!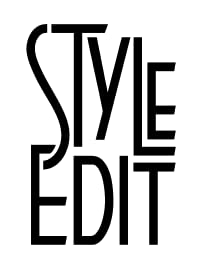 EARN UP TO 50% COMMISSION ON EACH STYLE EDIT PRODUCT YOU SELL
WHAT: StyleEdit September's Special Promotion Month
WHO: Selected Logie users with proven history promoting similar beauty products (you will be notified by email if you've been selected)
WHY: StyleEdit is a trendy beauty brand that got a lot of media coverage on TV recently (Good Morning America, InStyle, Hollywood Life, and a dozen other media outlets). This is a wonderful opportunity to cash in on their great products by creating posts, shoppable videos, and Amazon Livestreams. Check the recent media coverage here.
SAMPLES: We aren't offering complimentary samples at this time but you get the products at cost price: 50% OFF for Logie Creators (Amazon's maximum promo code discount).
PROMO DETAILS: Get any (or ALL) brand's individual products (no bundles) at cost price (50% off).
If you've been selected for this campaign the coupon code has been sent to you by email.
COUPON USAGE: The coupon is a one-time use coupon. Make sure you add ALL the brand's products you'd like into your cart and apply the coupon. Double-check that all products you added reflect the discount (if not, please remove the products that don't qualify, most likely it'll be bundles), and continue to check out.
Tip 1: You can go to the opportunities tab, hover over a product badge and use the Amazon icon to go directly to the product page on Amazon and add it to your cart. Repeat this for any product you'll want to order.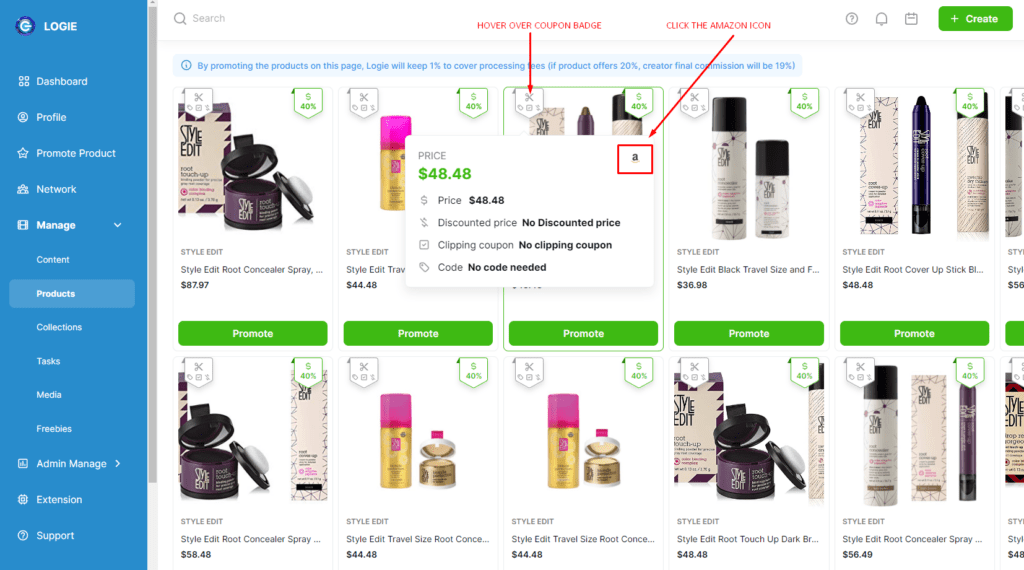 Tip 2: Remember you will only be able to use the code once, so if you'd like to review more than one of the brand's products you must add them all during this one order.
COMMISSIONS: 30%-50% depending on the product. See per-product commission in your opportunities tab.
EXPIRATION: The coupon code we sent to you will expire in 48 hours so hurry up. The commission campaign is ongoing, but the brand may pause the campaign at any time.