In the age of m-commerce and live shopping, influencers are a force to be reckoned with. Consumers prefer to receive advice from people they know and trust. Creators around the world help move billions of dollars worth of products each year – mostly via social media platforms such as Facebook, Instagram, and TikTok. Nonetheless, a new trend is creeping up that is threatening to change the status quo as we know it – virtual influencers.
What are virtual influencers?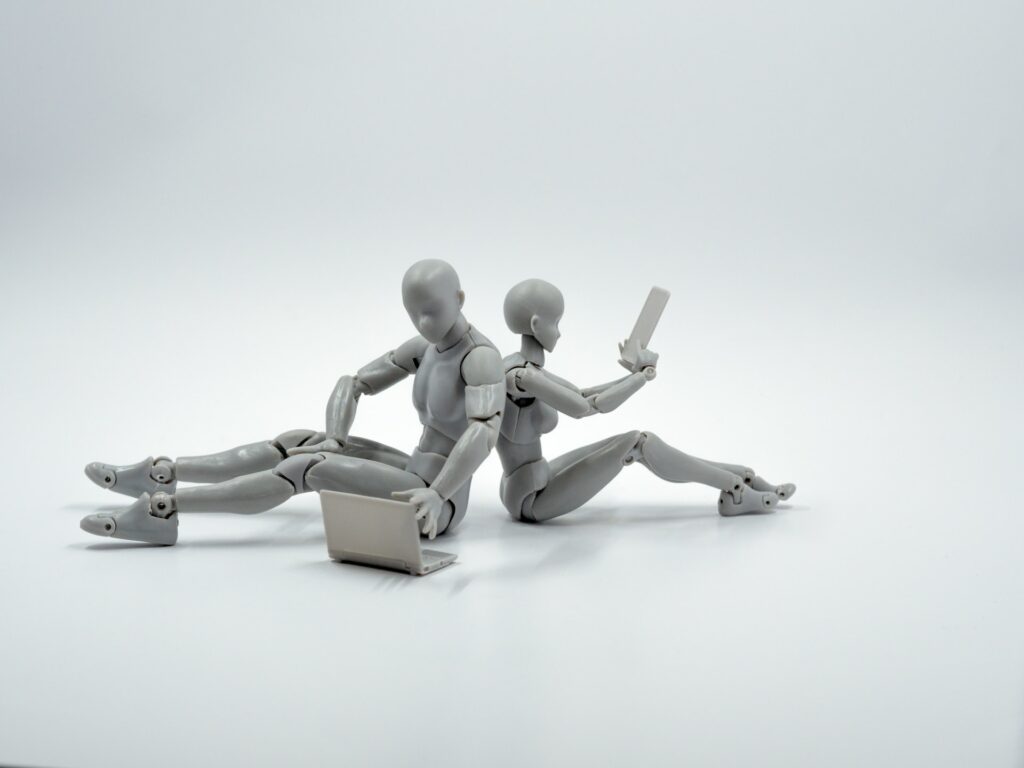 A virtual influencer is basically a digital character that is generated using computer graphics software. These characters are given a personality (by the people behind them) and appear as influencers on major social media platforms. Interestingly, they can do just about anything that a human being can do, only with more control and engagement. Companies around the world are using this concept to create their own 'profit-generating' influencers using computer software. The proliferation of this trend has left some wondering whether virtual influencers will replace real humans in the near future.
Advances in CGI have made virtual influencers way easier to create
Computer Generated Imagery (CGI) technology has come a long way over the years. This technique is most widely used in the entertainment industry, where artists use software to create realistic-looking nonhuman characters for computer games, movies, and music videos. Jurassic Park is perhaps a gold standard of films that have excellently utilized CGI (to create realistic-looking dinosaurs). Other famous movies that have utilized CGI include Avatar, The Lord of the Rings: The Two Towers, and Star Wars. Given the rise of social commerce, some companies are using this technology to create social media influencers. Sometimes, the entire character (from head to toe) is generated using the software. Other times, the companies behind this trend will just superimpose a head on a real human model for applications such as fashion advertising.
A local or global trend?
The concept of virtual influencers is particularly dominant in South Korea but also increasingly popular in Brazil, India, and other parts of the world. Lil Miquela is a virtual influencer that was created by an American tech startup. She is regarded to be the world's most famous virtual influencer and has endorsed major brands such as Prada and Calvin Klein. Lil has over 3 million followers on Instagram.
A whole new economy
There's no doubt that the 'virtual human' industry is booming. Marketing companies are riding on this wave to create and own future influencers who are digitally flawless, scandal-free, and never aging. A peek at Google Trends data shows that the subject of virtual influences has become increasingly popular since the start of the pandemic, hitting peak popularity sometime this year. What's even more shocking is that a recent report by HypeAudior showed that computer-generated influencers have almost three times more engagement than real influencers.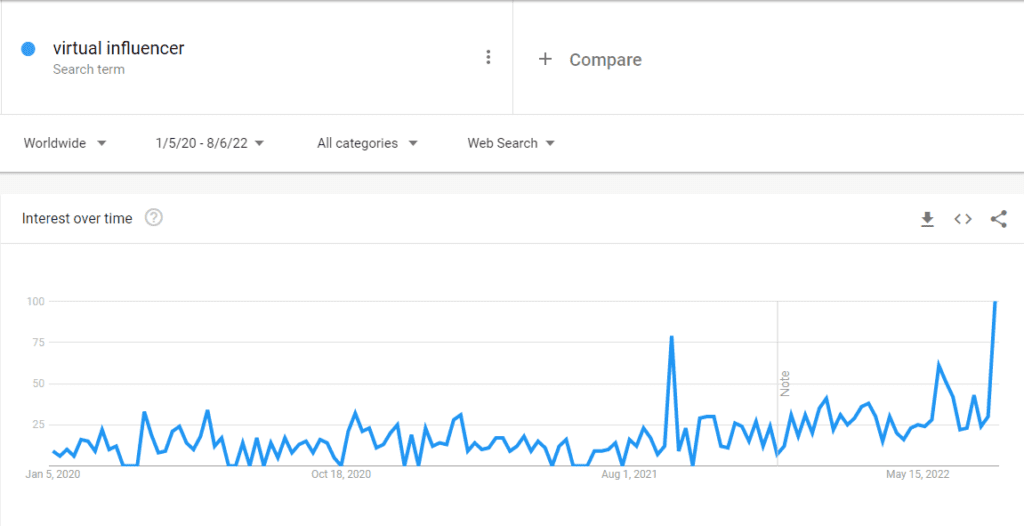 This virtual influencer is generated millions in profit for her maker
Profitability is the main motivation behind the creation of virtual influencers. These characters are generating thousands of dollars in profits for the companies that create them. One example at work is Rozy, an Instagram virtual character created and operated by a South Korean company. Rozy's profile is dotted with sponsored content where she advertises a wide range of skincare and fashion products. She has even represented luxury brands such as Chanel and Hermes, along with magazines and media companies. Her ads sometimes appear on television and billboards. The company behind Rozy predicts that the total amount of profit she has generated will reach over 1.5 million dollars this year.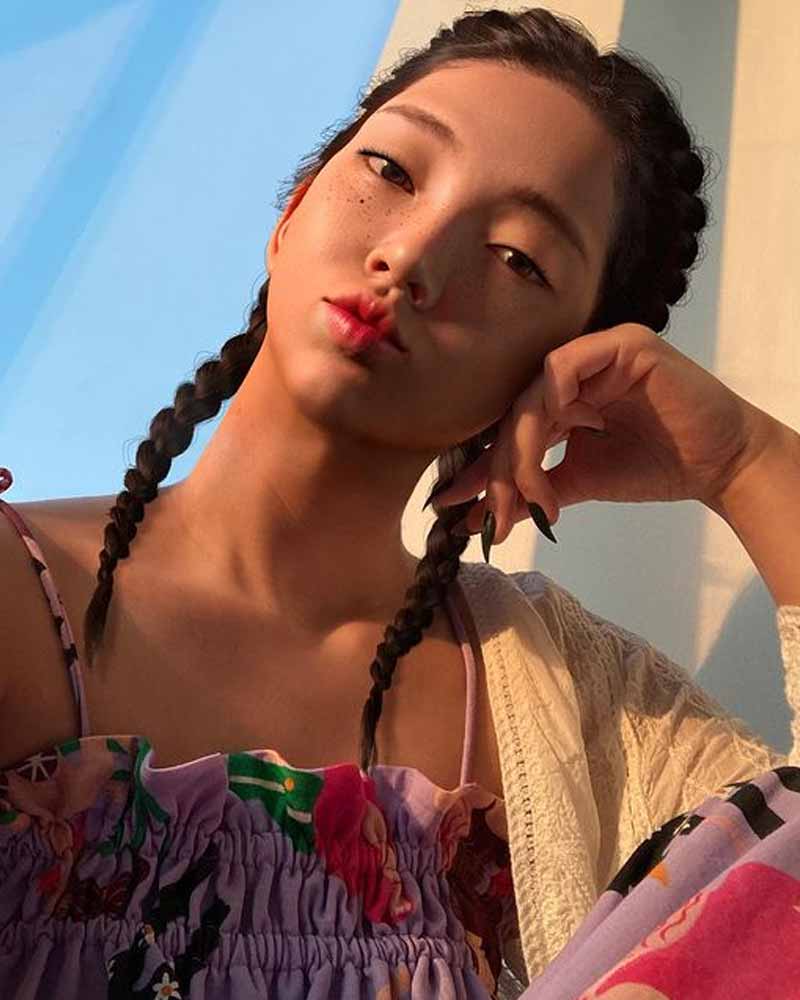 The whole concept of virtual influencers is of questionable ethics
There's a raging debate over the ethics of virtual influencers. To start with, it doesn't seem right to market products to consumers who often don't realize that the model being used isn't even human. There's also the risk of cultural appropriation when you create influencers of different ethnicities. Facebook and Instagram's parent company Meta, which has more than 200 virtual influencers on its platforms, has already acknowledged the risks. The company said in a recent blog post that synthetic media has the potential for both good and harm. Meta is already working to develop ethical frameworks to guide the use of virtual influencers.
We asked a few creators what they think about this subject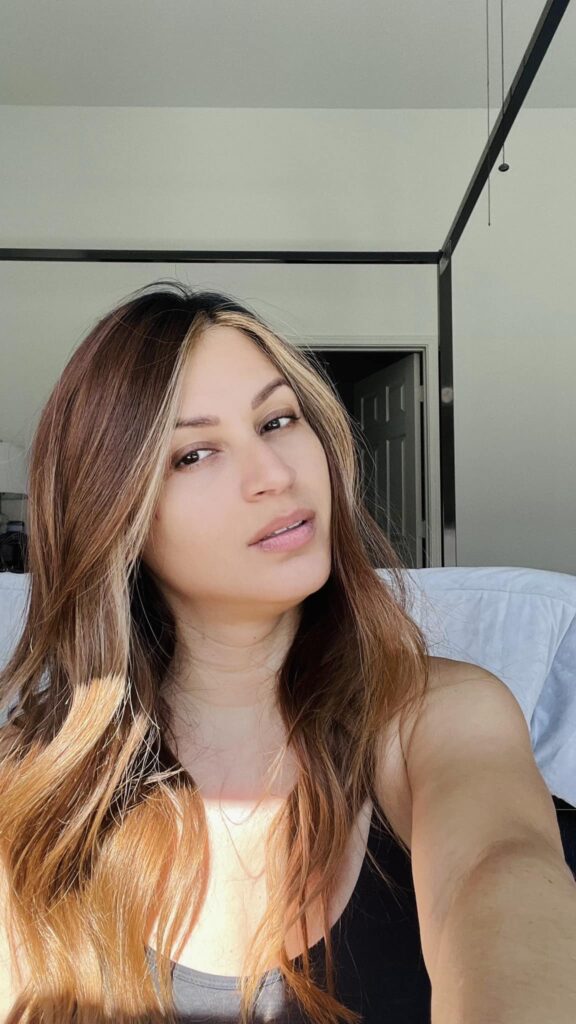 IIka Tamar, an Amazon creator and influencer, has experienced fake virtual live streamers and wonders what's next in the industry. She thinks it's so unfair that this is even allowed by major social media platfors. Meta's Instagram has previously said that they have verified dozens of virtual influencer profiles.

---
Jim Mullen, a creator and entrepreneur, acknowledges that this trend exists but argues that virtual influencers can't have products in hand the same way that human creators can.

Conclusion
Amid the increasing presence of virtual influencers and their utilization by brands, some creators are worried that these characters could threaten their business. Others maintain the opinion that virtual influencers and human influencers will coexist with (not replace) their human counterparts. As the technology behind this trend continues to improve and social media platforms play a leading role, it remains to be seen where this goes. Have unique thoughts on this subject? Add your two cents in the comments section below.