Pregnant women and new moms must take utmost care of themselves. Focusing on a healthy diet, following doctor's advice, and using non-harmful organic products can go a long way to ensure the safety and well-being of this special group. Lital Bernstein is a mom who used her experiences and background as a Shiatsu therapist and mind-body balancing practitioner to create natural, organic personal care products for people like herself. Her company, WholeNest, offers a wide range of ointments and sprays to help new moms live their best life.
In this episode of the LOGIE brands' highlights, we interviewed WholeNest, Lital Bernstein's "Made in the USA" brand that is at the forefront of creating natural wellness products for pregnant/postpartum moms, healthcare providers, and young professionals.
What products does your company offer?
WholeNest company offers all natural, pure, and safe line of products for postpartum and multi-use care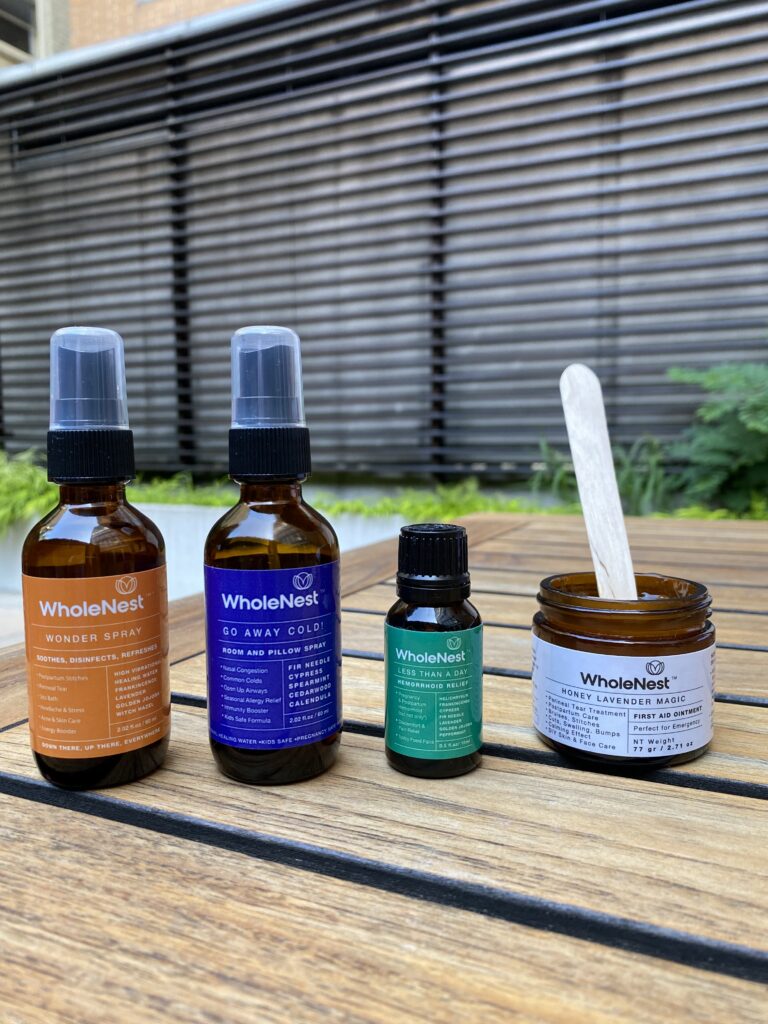 What audience do you cater to?
Pregnant / postpartum moms, new mothers, young entrepreneurs, professionals in the healthcare industry with focus on postpartum and family wellness, doulas, conscious consumers.
Why are you passionate about your target consumers?
I'm passionate about sharing this line of products with expecting mothers and doulas so they can enjoy the benefits of healing and recovery in a safe and natural way, just like I did after giving birth, being introduced to these old traditional "recipes" that then become WholeNest products. I believe that the closer we are to Mother Nature, using 100% natural ingredients, our bodies will respond better, and those mommies will be able to enjoy more of their precious newborns and focus on their families. Raising families with consciousness is what I'm passionate about, and that includes using the right products for the household. I also believe young entrepreneurs will find in this brand a combination of knowledge, experience, and practicality.
Please tell us a little more about the body-mind balancing philosophy behind your brand?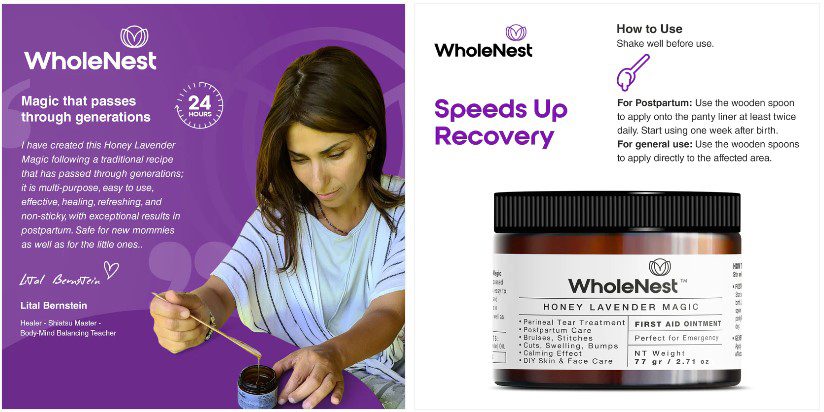 I started my career in the healing and wellness field over 20 years ago, as a shiatsu therapist, body mind balancing practitioner, Pilates instructor, and a wellness coach. I've also used essential oils in my practice and deepened my knowledge in other healing modalities. Understanding the connections between the internal organs, to our emotions, to the way we think, eat and live, is a key to overall health. Usually, the body follows the mind and is an indication where our state of mind is. Body and mind cannot be separated and should be dealt has a whole. WholeNest products are an extension of that theory. The ingredients in the products are helping the body to heal, as well as lifting the spirit and "chase the blues away" as stated in one of our product reviews.
Given that you cater to a sensitive demographic, what are the challenges? How do you tackle these challenges?
WholeNest is a new and starting brand and is unfamiliar to the general public yet (even though I've been working on the products for practically years now to create the ultimate formulas etc.), so I'd say the challenge is to bring the products into the market and to reach enough people who will trust us and become our consumers. We are currently sending our products to doulas to try them out on their clients, as well as to new mommies, and influencers in the business.
Please describe the main benefits/value-proposition behind your brand and products?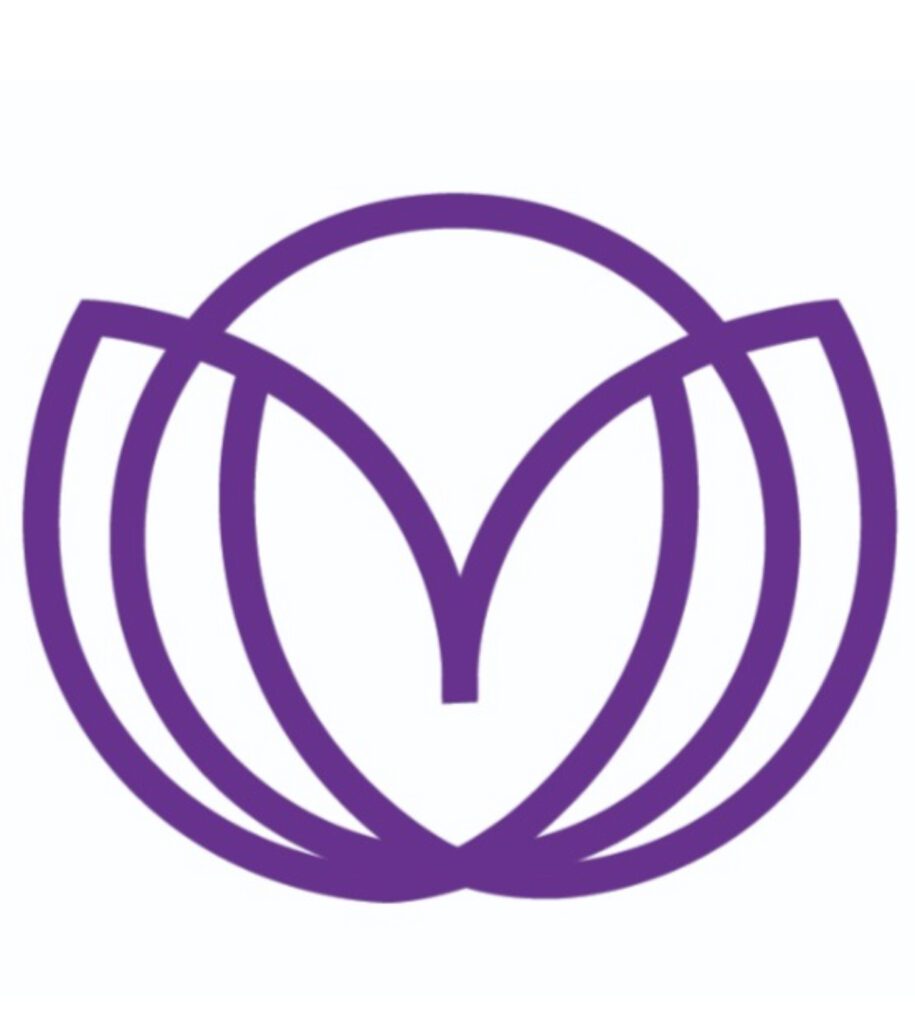 Honey Magic Lavender is an easy to use, effective, multipurpose ointment, with exceptional results in postpartum care, to heal the perineum tear, reduce swelling, pressure like sensation and even relieves pain. It is also good for: bruises, stitches, face care, cuts, and scars.
Wonder Spray. This is our mega star product with limitless functions. Infused with high vibrational healing water, frankincense oil from different sources, and witch hazel, it is unique and powerful and is good for the healing of postpartum stitches, headaches, stress and anxiety, energy booster, skin irritation, acne &face care.
Go Away Cold is a room and pillow spray for nasal congestion, common colds, seasonal allergies, and open up airways.
Less Than a Day hemorrhoids relief blend made from pure essential oils and may provide immediate relief from symptoms like discomfort, irritation, and itchiness. Lastly, I'd like everyone to know, that every product we are making, is done with much love, care, intention, and a prayer of healing& recovery for anyone who's using it
Is there anything else that you feel is important for creators and consumers to know about your company?
WholeNest products are manufactured in the US in small batches to maintain the integrity and quality of the brand. They're packaged in recycled dark amber glass containers. We only use high end therapeutic ingredients such as pure essential oils and pure honey from different sources, no chemical, toxins, or preservatives added. They're safe for pregnant women, breastfeeding, babies, and kids. We support few charities organizations and provide other services like the healing circle which is a form of guided meditation that is done online in groups of 3 people or more, to support others who need healing in cases like postpartum depression, before or after surgery, or any life challenge.