TikTok is a powerful platform for brands and creators, this is due to its unique blend of authentic content, engaging challenges, and irresistible trends. To help maximize this potential, the platform recently released a guide based on an analysis of more than 300 high-performing videos in its creator marketplace. To increase the effectiveness of their campaigns, creators, and brands are encouraged to understand and implement the following strategies.
Embrace Authenticity
Viewers highly value authenticity, it is what connects them to your content, and when you market the products to them, it is the factor that will allow users to trust the brand as well. According to TikTok's research, 47% of users agree that authentic content delivered in a creator's natural voice drives stronger engagement. Writing scripted lines diminishes this sense of authenticity, as viewers can easily tell when something feels forced or staged. Instead, you should focus on providing enough information in a clear and genuine manner. When utilizing call-to-action statements (CTAs), place them in the caption to maintain user interest. Avoid cliché phrases like "link in bio" or "use my code," as they detract from the entertainment value of the video.
Find Your Natural Hook
Find a way to seamlessly integrate brands into your videos, this will not only increase the viewer's engagement but also maintain the entertainment aspect. When you use your typical storytelling techniques or unique trademarks in branded content, the entertainment value users are accustomed to is upheld. Create content that aligns with your conventional style, as deviating from it may come across as insincere. when featuring your brand in the video, strike the right balance, don't rush its introduction before establishing the story premise, and avoid forcing hooks; if it feels convoluted, chances are viewers will feel the same way too.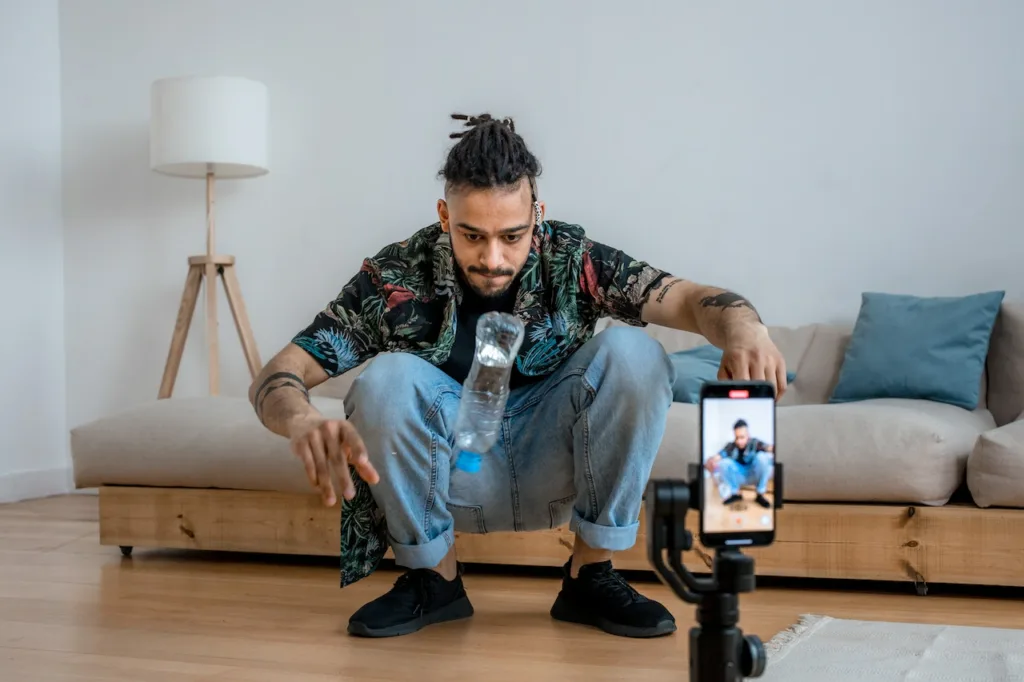 Use Trends Strategically
It is very important for creators and brands to craft content that feels honest, and organic but is still trend-savvy, and to achieve this, you need to select trends that make sense. While tapping into viral challenges like dances can effectively capture users' attention, only use trends that you have prior experience with to avoid seeming insincere. Don't feel restricted by specific trends or styles, explore different topics and interests, as 78% of users enjoy variety in content. Also, utilize long-lasting trends, as they will help you develop a stronger engagement and connection with your audiences.
Pick the Right Community
Not all communities are interchangeable and to ensure maximum engagement, it is critical to target the right audience. To demonstrate an understanding of your audience, leverage the use of lingo and memes that are specific to your audience, this builds trust and allows you to foster a deeper connection with your audience. Select your community carefully and ensure your content remains relevant and always meaningful to them. Brands can find the right audience for their businesses in TikTok's subcultures.
This guide could be very instrumental to partnerships within the App and allow marketers and creators alike to reach the right communities and win on both fronts. You can download the complete guide here.