Today's consumers expect quick and efficient delivery of their online purchases. Indeed, in a social commerce age where consumer experiences matter more than ever before, faster deliveries are likely to lead to increased loyalty and repeat purchases. It's no surprise that (as reported by the Wall Street Journal) Amazon.com is looking to become an even bigger player in same-day deliveries.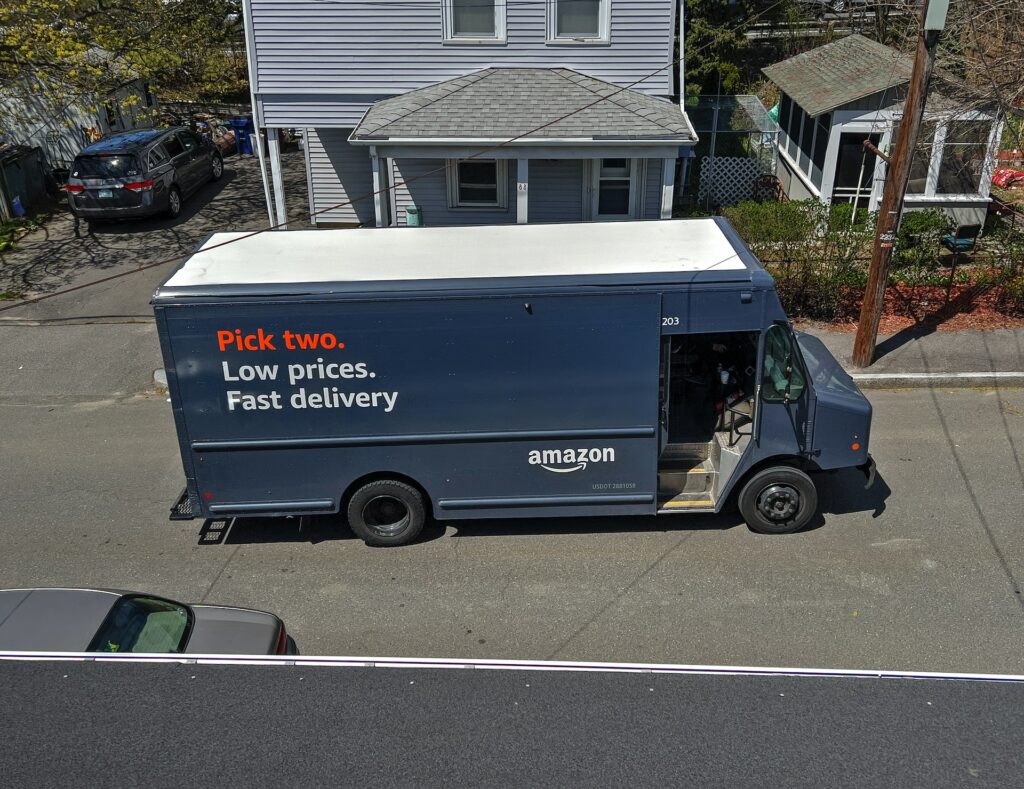 Since 2019, Amazon has opened more than 45 same-day shipping centers and might have much more set up within the next few years. These facilities, which carry about 100,000 of the most popular SKUs on the company's website, are opening in main metropolitan centers within the US. The company has already set up new centers in Phoenix, Los Angeles, and San Francisco.
"We're always exploring ways to bring our customers new levels of convenience and delivery options that work best for them. Same-Day Delivery is one of the latest innovations," an Amazon spokeswoman told the paper.
Superfast deliveries can arrive within hours, but the company's charges Prime subscribers a free of $2.99 per orders  
Rising competition in eCommerce deliveries
By aiming for lightning-fast delivery, Amazon is trying to use its formidable logistics network to compete with other players in the space. Walmart uses its thousands of stores to respond quickly to online orders. Subscribers to the company's Walmart+ can receive free same-day or next-day deliveries from local stores while Instacart+ and Target's Shipt services also offer free deliveries.
Conclusion
There's no doubt that social commerce is the future of online shopping. Amazon has been one of the leading innovators in this emerging area, with the Amazon Live platform helping move thousands of products via shoppable live streams. However, the company has been facing a steep challenges from TikTok, YouTube, Shopify, and other major players.
TikTok creeps into Amazon's turf with plans for U.S. fulfillment centers
With superfast deliveries, Amazon is better positioned to strengthen its position in the social commerce space.