Are you tired of giving generic gifts that don't convey the message you want to express? ButterTree is a company that specializes in customizable blankets with heartfelt love messages that will warm the hearts of your loved ones.
We had the pleasure of interviewing the ButterTree team to learn more about their mission, their products, and what sets them apart in the crowded gift market.
Can you tell us about the inspiration behind starting your eCommerce brand?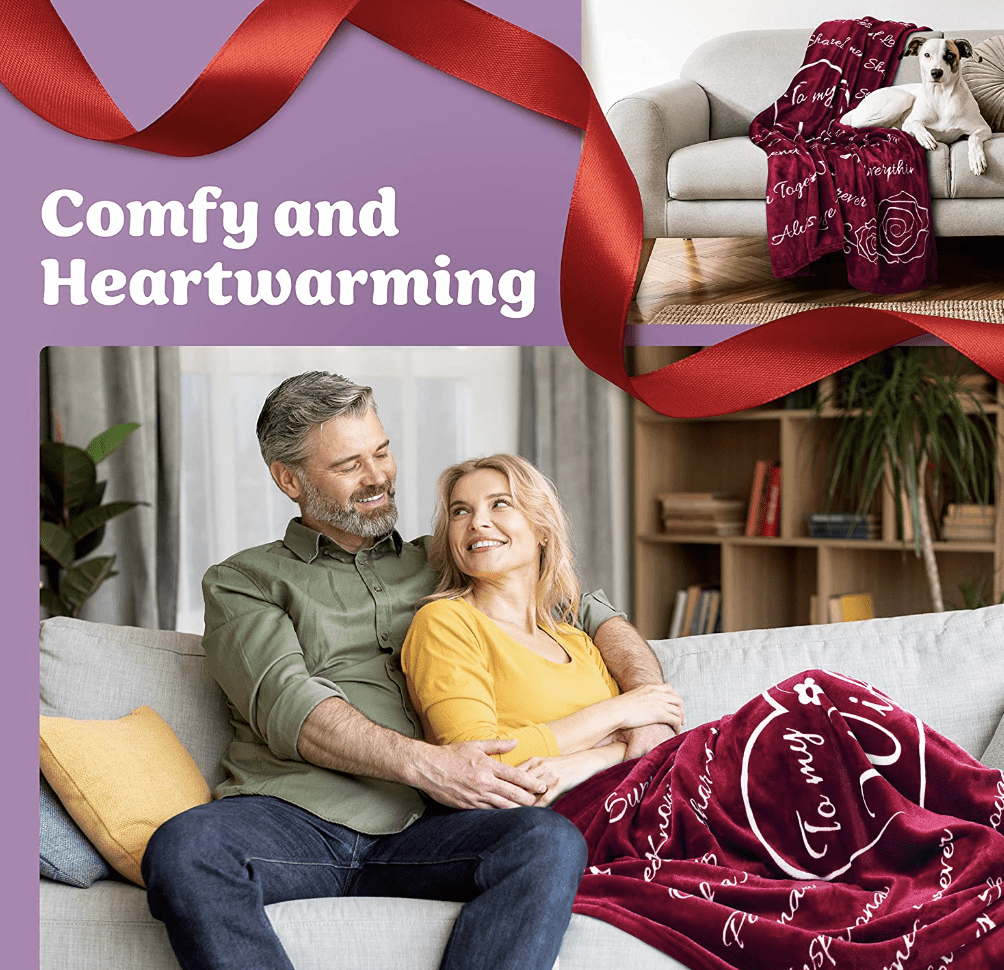 Our company (Olinessa) is named after our two children, Vanessa and Oliver. Vanessa is a type of
butterfly, and Oliver was named after the olive tree – hence ButterTree! Our pride in our family company can be felt in the quality of our super soft blankets.
We see our customers, a part of our ButterTree Family through our warm blankets which are given to your loved ones as a warm hug.
What challenges or obstacles did you face when starting and growing your brand, and how did you overcome them?
As the brand ButterTree, when starting and growing, we faced the challenge of standing out in a highly competitive market. The blanket and gift industry has many players, and it was important for us to differentiate ourselves with unique and high-quality products.
To overcome this challenge, we focused on offering blankets with creative and endearing quotes, paired with a soft and comfortable fabric. We also made sure to prioritize excellent customer service and prompt delivery, which helped us build a loyal customer base. Additionally, we utilized social media and influencer marketing to spread awareness about our brand and reach a wider audience. Through these efforts, we have been able to grow and establish ourselves as a trusted and beloved brand in the blanket and gift industry.
What sets your blankets apart from others in the market and what is your unique brand value?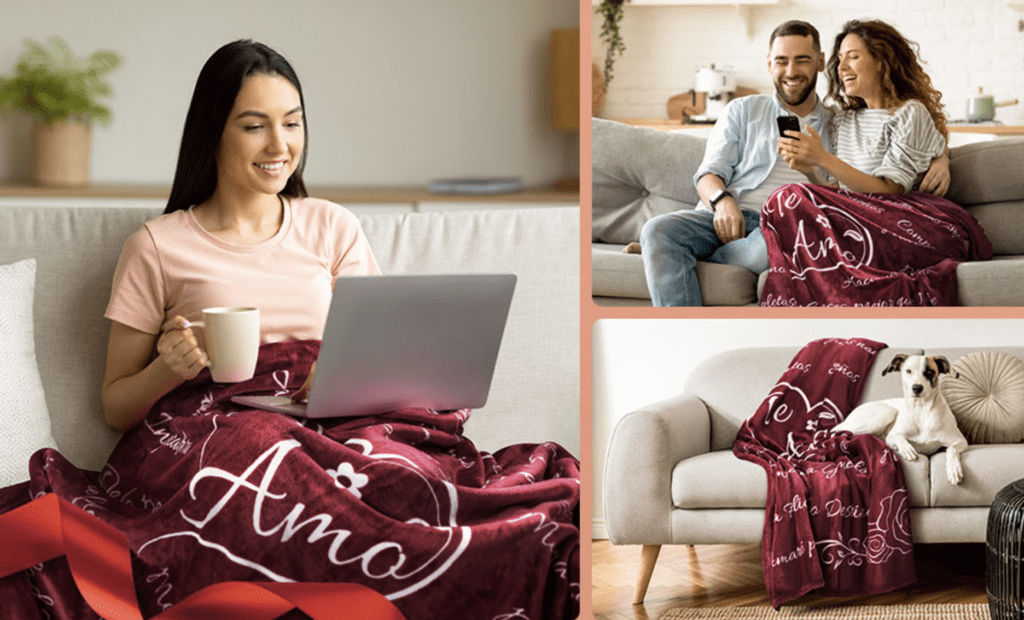 Unique designs and emotional quotes and phrases
Gift packaging, perfect for any occasion
Extra soft 280 GSM fleece (compared to the typical 22 GSM fleece in the market)
5 inches longer than others, ensuring no cold toes
Machine washable for convenience and easy care.
Can you share the creative process behind designing the nice messages on your blankets?
Ideation – we gather ideas for messages and quotes that are emotionally impactful, inspiring, and relevant to a wide range of customers.
Research – we conduct research to understand current trends in the gift and blanket market, as well as customer preferences and sentiments.
Brainstorming – our team members come together to discuss and build upon the ideas generated in the ideation stage.
Conceptualization – based on the ideas and research, we conceptualize the messages and quotes that will be featured on our blankets.
Design and Prototyping – our in-house designers create mockups and prototypes of the blanket designs featuring the chosen messages.
Testing and Refinement – we test the prototypes and gather feedback from customers and team members to refine and perfect the designs.
Finalization – once the designs have been refined, they are finalized and ready for production.
This creative process allows us to ensure that our messages are impactful, relevant, and of the highest quality.
Can you share any memorable customer experiences or feedback that showcase the impact your products have had on people's lives?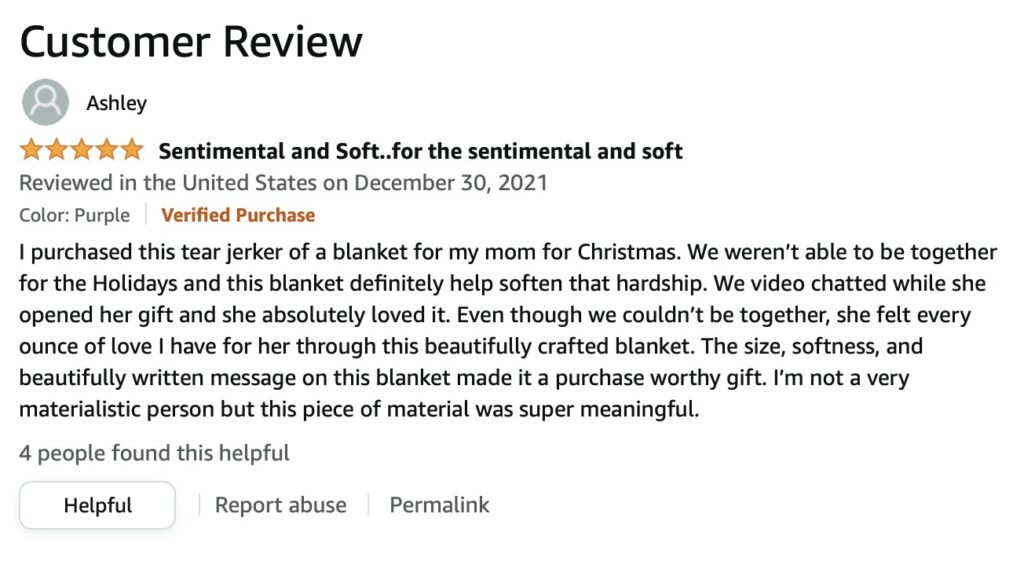 How has your brand evolved since its inception and what future plans do you have for growth?
At ButterTree, we are constantly striving to improve our offerings to meet the needs and desires of our customers. We take pride in listening to customer feedback and incorporating it into our design process.
In recent years, we have made significant progress in enhancing the quality of our designs and expanding our product line to reach a wider audience. We have introduced Spanish language versions of our best-selling designs, enabling us to better serve the Latin American community in the United States. Additionally, we have expanded our presence by offering our products in new marketplaces and countries, while also working to enhance the overall customer experience.
Conclusion
ButterTree stands out as a company that puts thoughtfulness and love at the center of everything they do. Their blankets are soft, high-quality, and customizable, making them the perfect gift for any occasion and any season. This brand is now available on Logie and we are excited to see the kind of content our creators make. If you have any questions regarding ButterTree, let us know by replying to this spotlight.