Conferences and events can be an excellent way to share with your peers and followers. These events enable personalized education and relationship-building experience. They make it possible for attendees to celebrate and grow from collective intelligence. And this is more so true when the event is focused on a specific niche where hyper-personalization delivers a delightful experience with high engagement.
In this episode of the LOGIE Weekly Creators' Highlight, we interviewed Kimberly Millionaire. Kimberly is an accomplished Amazon A-list Influencer who partnered with Logie to host a super-successful summit earlier in September 2022.
What was the scope of this conference and why did you decide to produce it in the first place?
As we are seeing more and more each day, capturing events as they happen and sharing them with the world via social media is super normalized, and allow us to connect, learn and grow from each other in ways we've never imagined before. Along with that growing trend is the ability to monetize our social media platforms in a very organic way and easy-to-implement way.
After finding my own level of monetization success with the Amazon Associate and Influencer programs, I wanted to share with my community the opportunity that could change their very lives. Hosting a summit allowed me to do that. Surprisingly, it was much more far-reaching than I planned! People traveled from various locations across the United States to participate, and that felt really good!
In conjunction with this, I had the wonderful experience of partnering with the Logie team, which helps Amazon influencers maximize their earning potential and brings such awesome value to its users. The software explains sales data in a way that can be easily analyzed, which is incredibly helpful for creators like myself who aren't analytically adept.
What (if any) challenges did you experience when organizing this event?
I've worked in this space before, so for me, it was super simple to organize and host the event. It would have been amazing to have a fully sponsored event, but I need to grow in the area of securing sponsors. There's definitely room to exercise that muscle should there be an upcoming event. It definitely was an event where I gave to the community in a very literal sense! LOL!
Briefly describe the audience
I was so honored to meet the most amazing people who trusted me and my influence enough to attend. By far and large, they were new Amazon Associates and Influencers who are learning the power of social media and how transformational it can be in producing income. What was most amazing to watch was how nearly 75 people all connected and fostered what is sure to be long-lasting friendships, accountability partners, and colleagues who can now stay connected for a lifetime.
Who spoke during the conference and what did they touch on?
There were such amazingly talented and brilliant speakers! Outside of myself and in no particular order, there was an in-depth introduction to Logie where we shared with participants how to better understand algorithm strategy. Chris Stone from Dealcasters offered must-have tools and methods to assist in creating content that will last forever. Melody Johnson helped us to realize that community is at the core of our success; without an audience, our efforts are moot. Ellarese Harvey encouraged participants to embrace their uniqueness and show up as their authentic selves. Kirk Nugent, who is a master producer, left us with so many ways to bring quality to our live streams and content by taking care of important pre-show execution tasks. And one of the most powerful speakers was none other than Felton Hawkins who kicked off the event in a way that knocked our socks off and literally brought tears to the eyes of many who were present as he helped us to re-discover our value and reminded us just how much the world needs us.
Please share a few photo highlights by uploading a couple of images and telling us what was happening at that time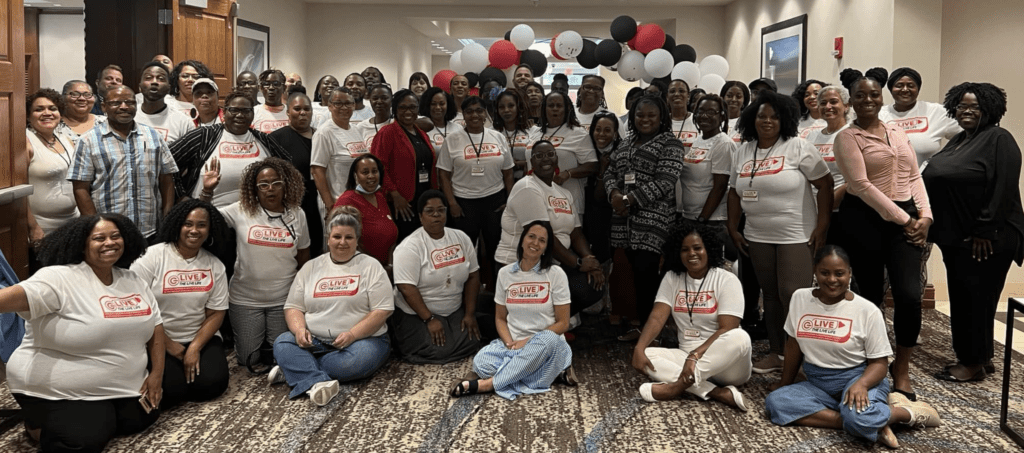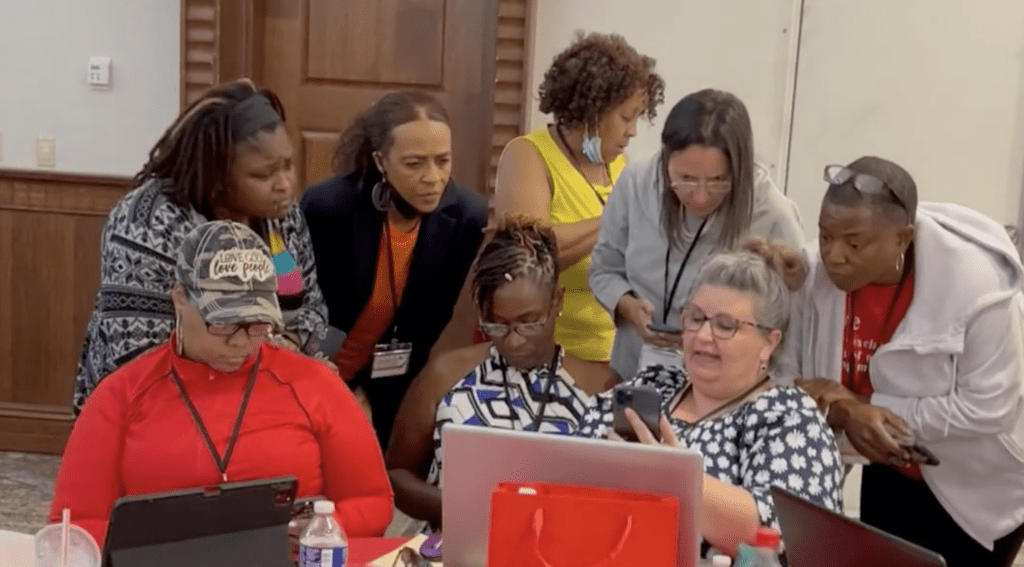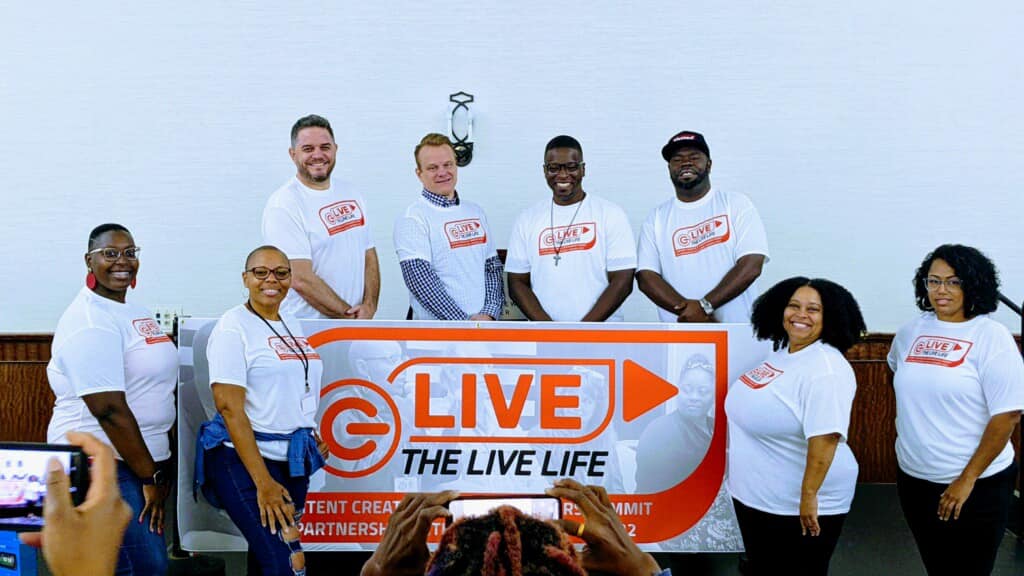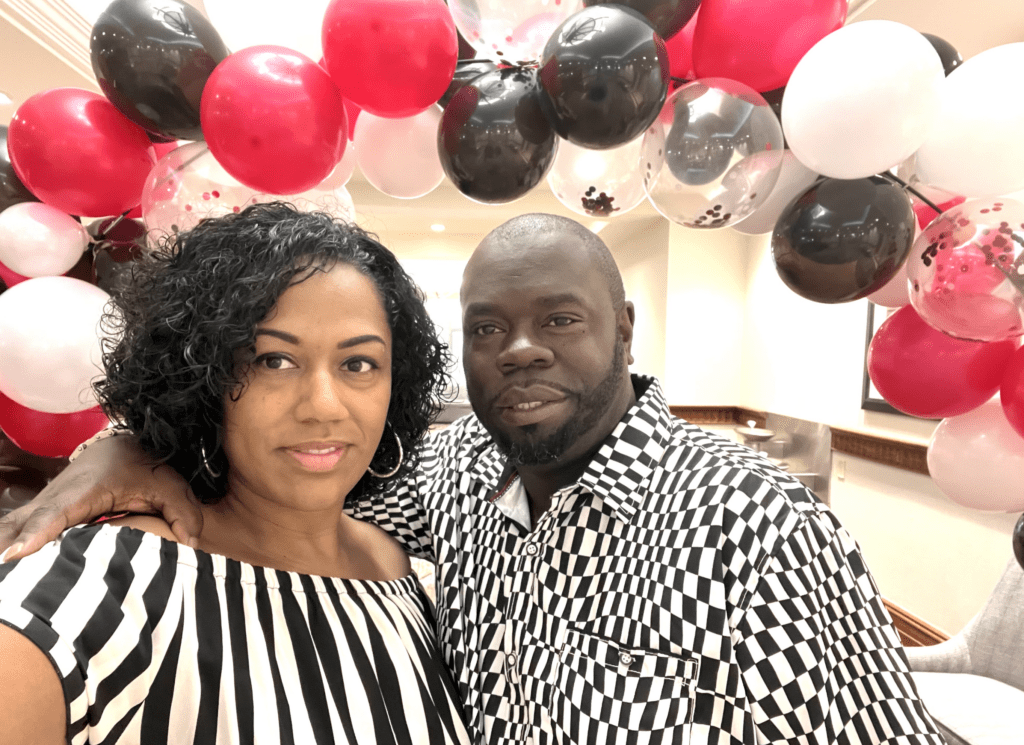 Do you believe the conference was a success based on your initial goals?
Indeed! It was two days jammed-packed with learning, interaction, mingling, implementing, music, clapping, laughing prizes, and EVERYTHING I wanted it to be! I had an opportunity to rally my friend and change lives. I think we did that. I'm proud of us.
In your opinion, what does the future hold?
There are demands for and talks of a 2023 summit… I'm excited about it. We will see what happens!