We're thrilled to announce the release of the Logie extension version 0.6.3. This latest update has features that will simplify your product listing process and save you hours of manual work. Here is what is new and how to make the most out of it
1. One-Click Product Variations Addition:
In our previous versions, you could easily add any product to Logie. But with version 0.6.3, we've taken it a step further.
Now, you can add ALL product variations to Logie with just a single click. You no longer need to add them individually, whether different sizes, colors, or any other variation. This feature is a massive time-saver, especially for those with extensive product ranges.
2. Duplicate and Ideate with Ease:
One of the standout features of version 0.6.3 is the ability to duplicate and ideate products on Amazon directly into your Logie account.
With just one click, you can seamlessly transfer product details, saving you the hassle of manual entry. This feature is particularly beneficial for creators looking to expand their product listings without the added effort.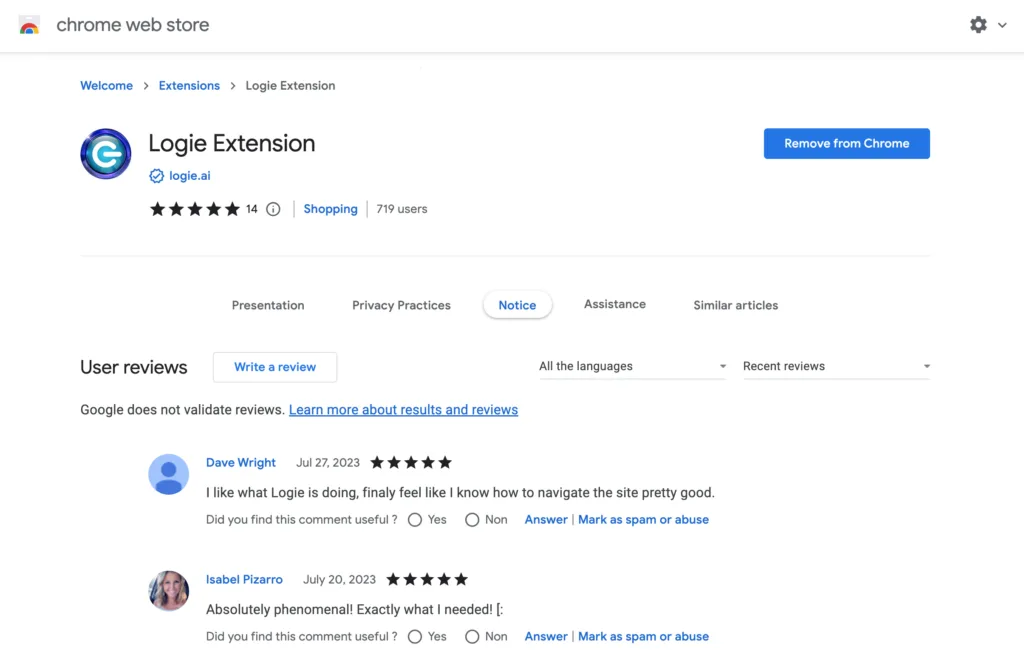 3. Add All ASINS of a Product on Amazon:
This feature is a game-changer for those who deal with multiple ASINS for a single product on Amazon.
You can now add all ASINS of a particular product simultaneously. This ensures that you don't miss out on any product variation and significantly reduces the time spent on individual ASIN entries.
4. Enhanced Idea Lists:
Creating collections or idea lists is now more intuitive and user-friendly. With improved UI and features, you can organize your products better, making browsing and shopping easier for your customers.
As Tanya Breus puts it
"The Logie extension version 0.6 is not just an update; it's a revolution in how creators manage and list their products. We've listened to our community's feedback and incorporated features that make a difference. If you updated and tried these features, you know what I'm talking about."
If you're still on the fence about updating, consider this: With every new feature we introduce, we aim to simplify your workflow and enhance your user experience. Updating to the latest version ensures you get the most out of Logie and stay ahead of the curve.
Update today and unlock a world of possibilities. Happy listing!