LinkedIn is a powerful platform for professionals to connect, network, and showcase their expertise and when you hear content creation, you may not think they are linked but that's not entirely true.
Building a strong presence on LinkedIn takes time and effort, but it's worth it. To start, you must have a compelling profile and if possible, create a page where you will regularly share, valuable insights, engage with your network, and leverage LinkedIn's features.
Creating content on LinkedIn
On LinkedIn, it's essential to understand how to captivate your audience and drive meaningful engagement. First, establish consistency by posting once to two times a day and using eye-catching visuals to grab your audience's attention.
With your content, it is essential to keep them short and spicy to clearly communicate the value to your audience and this will more likely generate clicks and engagement. Linkedin attracts serious viewers so for every piece of promotional content, apply the 4-1-1 rule which requires you to share updates from other sources and content written by others. This will keep your feed focused on your audience's needs.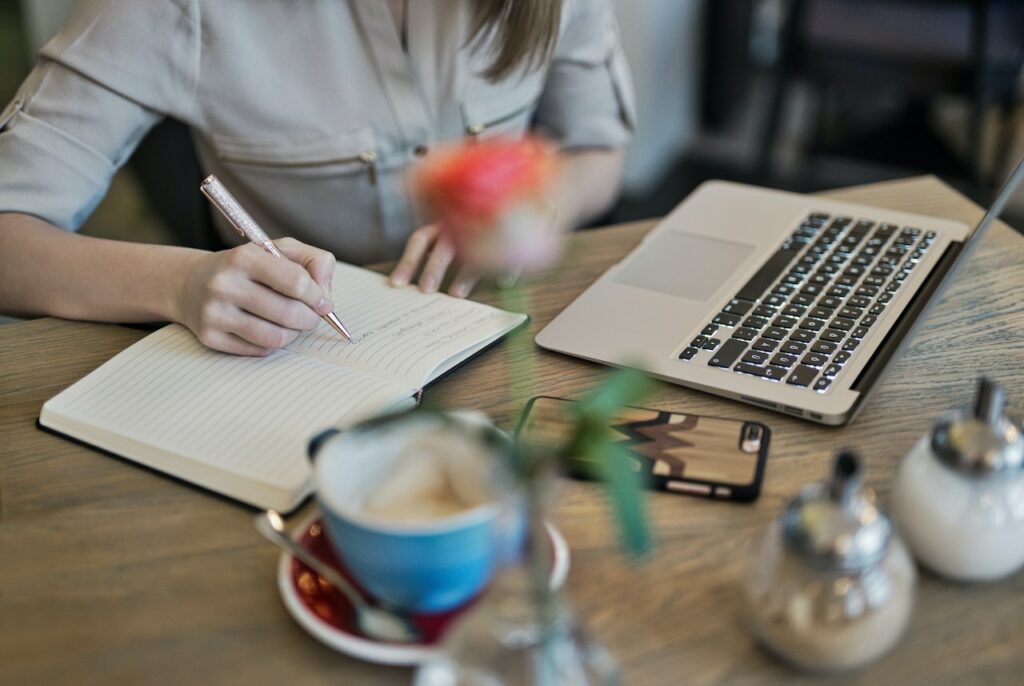 Once in a while, post updates without links such as quizzes or ask me anything about your products to engage your audience. Also, showcase specific brands and initiatives that speak to you, which means for LinkedIn, a niche will show people what you're about as opposed to being a jack of all trades.
The platform offers a variety of tools and the content suggestion tool is essential in helping you discover relevant topics and articles your target audience cares about. Always remember to include hashtags to associate your content with ongoing conversations and communities you're a part of to increase discoverability.
Creator Mode
LinkedIn creator mode is a game-changer if you're looking to enhance your personal branding efforts and maximize reach on the platform. By enabling creator mode, you will gain access to a host of additional features that will significantly boost your visibility and influence.
Some of the features of this mode are a Follow button to replace the Connect button, the opportunity to be featured as a suggested creator, the ability to showcase preferred topics at the top of your profile and a bio link for effective call-to-action. Furthermore, creator mode offers profile rearrangement options, access to LinkedIn Live, newsletters, and detailed analytics. These help influencers create engaging content, attract a wider audience, and build a strong personal brand on LinkedIn.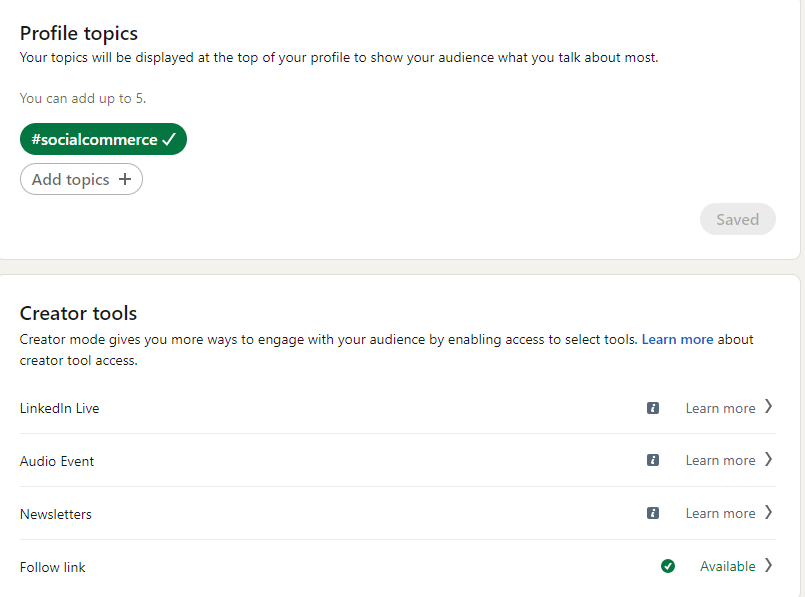 The detailed analytics offered by creator mode allows users to gain valuable insights into their content performance and audience engagement, aiding in refining their LinkedIn strategy. The mode also offers more profile information, such as the ability to add topics, a website link, and a 30-second profile video, enhancing the overall profile presentation.
Sales Navigator
The Sales Navigator is an intelligence tool designed by LinkedIn to help sales teams and professionals achieve better results and drive revenue but it is available for at least 100$ a month. It provides advanced features and insights to identify and connect with the right prospects, build relationships, and close deals more effectively. 
Sales Navigator offers enhanced search functionality, lead recommendations, real-time sales updates, and account management tools to streamline the sales process and maximize productivity.
Yesterday, LinkedIn announced five key improvements. Firstly, the Account Hub feature has been introduced which will allow sellers to prioritize their accounts based on growth potential, buyer intent, and risk alerts. This will provide valuable insights and networking opportunities within target accounts.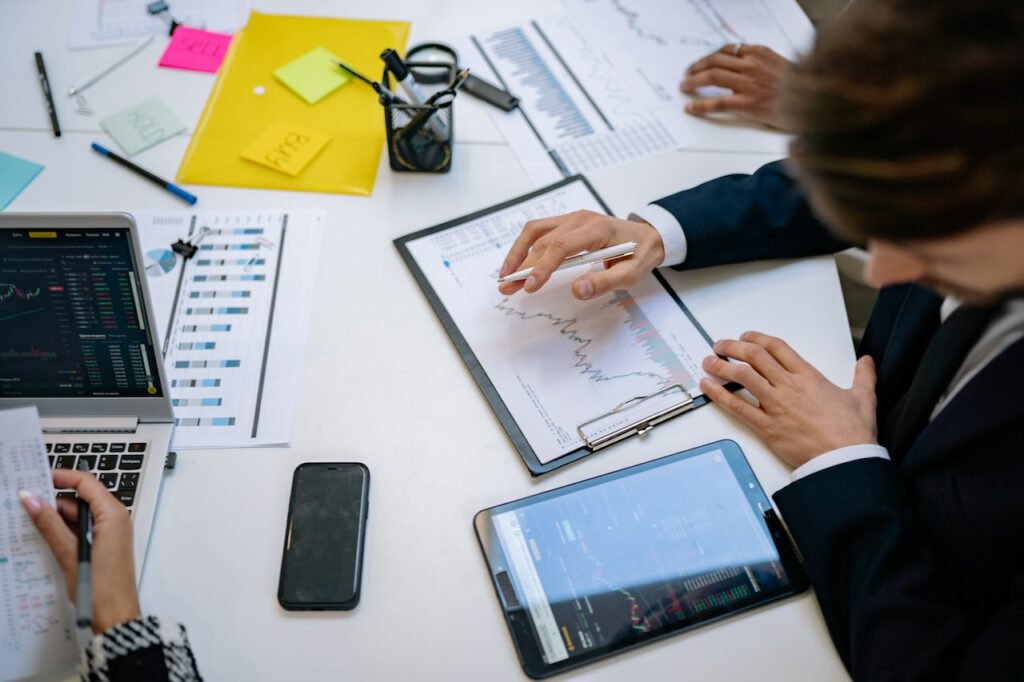 Secondly, the introduction of Product Category Intent will enable sellers to identify professionals on LinkedIn who are potentially researching their specific product category. This will help sellers understand buyer interests and tailor their approach accordingly.
"On May 31, Product Category Intent for 770 product categories across various industries, predominantly software, will be brought into Account Hub. Our AI model that drives Product Category Intent is constantly learning and today has largely isolated software-focused product categories, but this will change in coming releases. This feature is available for Advanced and Advanced Plus users," Said Monica Lewis, Senior Director of Products at Linked In.
Read more on the latest updates here
The LinkedIn platform is very broad attracting millions of users monthly, and if you want to reach large audiences, it's time to start, it may take time to navigate but like anything that grows, the first step always leads to the next. So let's create!