Both Instagram reels and TikTok videos can be a great way to build a community around your shoppable content. What platform you want to prioritize will depend on what exactly you're looking to achieve. Instagram Reels can be ideal if you want to create community-oriented, feature-packed content. However, if you're looking to reach a wider user base, TikTok makes a lot of sense.
Regardless of the short video platform you use, knowing how to get your reels out there and make them go viral can make a whole lot of difference for your content strategy. This article explores strategies to expand the reach of your video content on Instagram and TikTok.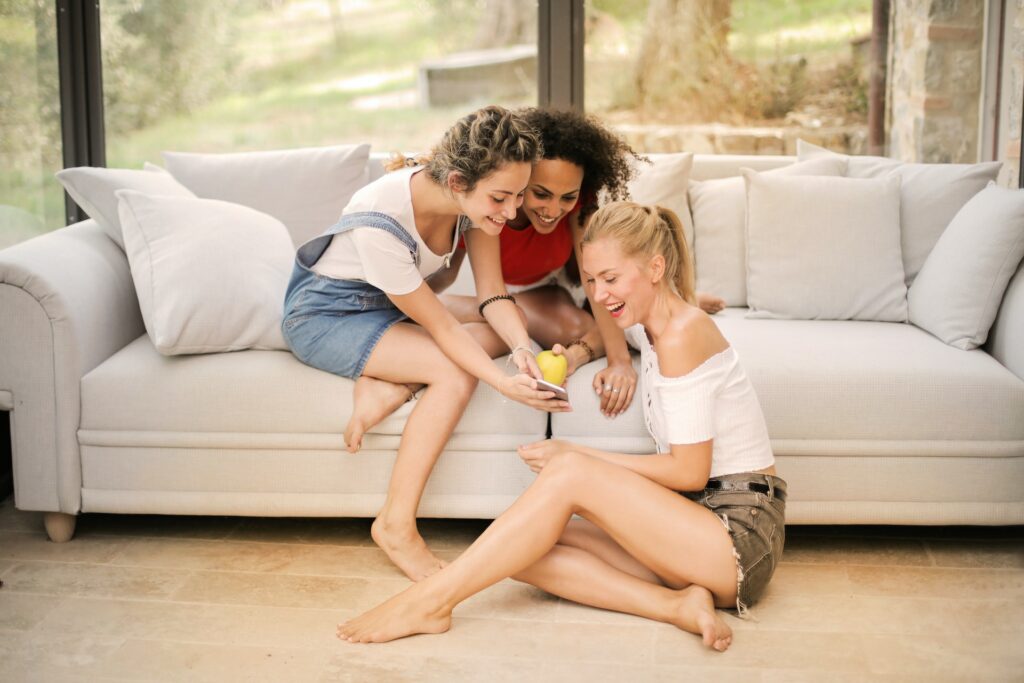 1. Pick a Trending Topic
One of the best ways to make a reel go viral is to tap into a trending topic. Look for hashtags and challenges that are popular on Instagram and create a reel that's relevant to that topic. For example, if there's a popular dance challenge going on, create a reel that shows off your moves. 58% of people say they visit Instagram to stay up to date with the latest trends. A lot of TikTok users will also visit the platform to catch up with entertaining content around the latest trends.
2. Use the Right Hashtags
Hashtags are essential for getting your reel seen by a wider audience. Make sure to use relevant hashtags that are related to your content. Instagram allows up to 30 hashtags per post, so use as many as you can to increase your reach. You can add as many hashtags to TikTok as you wish as long as they fit into the app's character limit of 2200. According to Hootsuite, posts with at least one hashtag get 12.6% more engagement than those without.
3. Create Eye-catching Visuals
Your reel should be visually appealing to capture the attention of viewers. Use bright colors, interesting camera angles, and unique transitions to make your reel stand out. According to a study by Socialbakers, videos with bright colors and fast-paced visuals tend to perform better on Instagram.
4. Keep it Short and Sweet
Reels are meant to be short, so make sure your content is concise and to the point. Viewers are more likely to watch a 15-30 second video than a longer one, so keep that in mind when creating your reel. According to a study by Hubspot, videos under 15 seconds tend to perform the best on Instagram. Internal TikTok data that was given to creators in mid-2021 showed that the optimal TikTok video length was somewhere between 11 and 17 seconds. It later changed to between 24 and 31 seconds towards the end of the year.
5. Add Captions
Adding captions to your reel or TikTok short video can help increase engagement and make it more accessible to a wider audience. Not everyone watches videos with sound, so including captions can help viewers understand your content without having to turn on the sound. According to Instagram, 60% of people watch videos on their feed with the sound on, while 40% watch with the sound off. Another extensive study carried out by Verizon Media and Publicis Media in 2019 demonstrated that 69% of people see video with sound off in public places and 25% watch with sound off in private places. The same study also showed that 80% of US-based users are likely to watch an entire video if it has captions.
6. Collaborate with Other Creators
Collaborating with other creators can help you reach a wider audience and potentially go viral. Look for other creators in your niche and collaborate on your next reel or TikTok video. This can help you tap into their audience and vice versa. According to Hootsuite, collaborations can help you increase your reach by up to 60%.
7. Post at the Right Time
Posting your reel at the right time can also increase your chances of going viral. Look at your analytics to see when your audience is most active on Instagram and schedule your post accordingly. A study by Later showed that the best time to post on Instagram is between 11 am and 1 pm on weekdays.
The best time to post on TikTok USA (EST) is as follows (based on 2023 data):
Monday: 6 am, 10 am,11 pm
Tuesday: 2 am, 4 am, 9 am
Wednesday: 6 am, 8 am, 11 am
Thursday: 9 am, 12 pm, 7 pm
Friday: 5 am, 1 pm, 3 pm
Saturday: 11 am, 7 pm, 9 pm
Sunday: 7 am, 8 am, 4 pm
This may however vary from person to person based on the kind of content that you are publishing. Try to dig into your dashboard and see what the data says. What videos seem to do well? Is there a consistent pattern with regard to when they were posted?
8. Promote Your Reel
Promoting your reel can also help increase your reach and get more views. Share your reel on your Instagram story, promote it on other social media platforms, and encourage your followers to share it with their friends. The same goes for TikTok videos. According to Instagram, 75% of users take action after being inspired by a post.
Conclusion
Making a reel go viral takes a lot of effort and strategy. Tapping into trending topics, using the right hashtags, creating visually appealing content, and following some of the other strategies highlighted in this article can help. If you have a special method that seems to work well for you and is not on this list, let us know as well.