Becoming a successful Amazon entrepreneur and creator takes a lot more than just spending a few hours or weekends on your side hustle. You've got to do thorough research and give it your best work to beat your competition and cut a niche for yourself. First and foremost, you must learn to become the person you want to buy from. Only then can you a strong groundwork and set the stage for the kind of success you want to see.
In this episode of the LOGIE Creators' Highlights, we interviewed Misty Hill.
Misty was a payment processing desk clerk who left her job to become a stay-at-home mom and pursue her passion. She is a case study for how to become an Amazon affiliate and influencer. She shared her best tips and strategies for choosing products, delivering value to customers, and analyzing results for continuous improvement.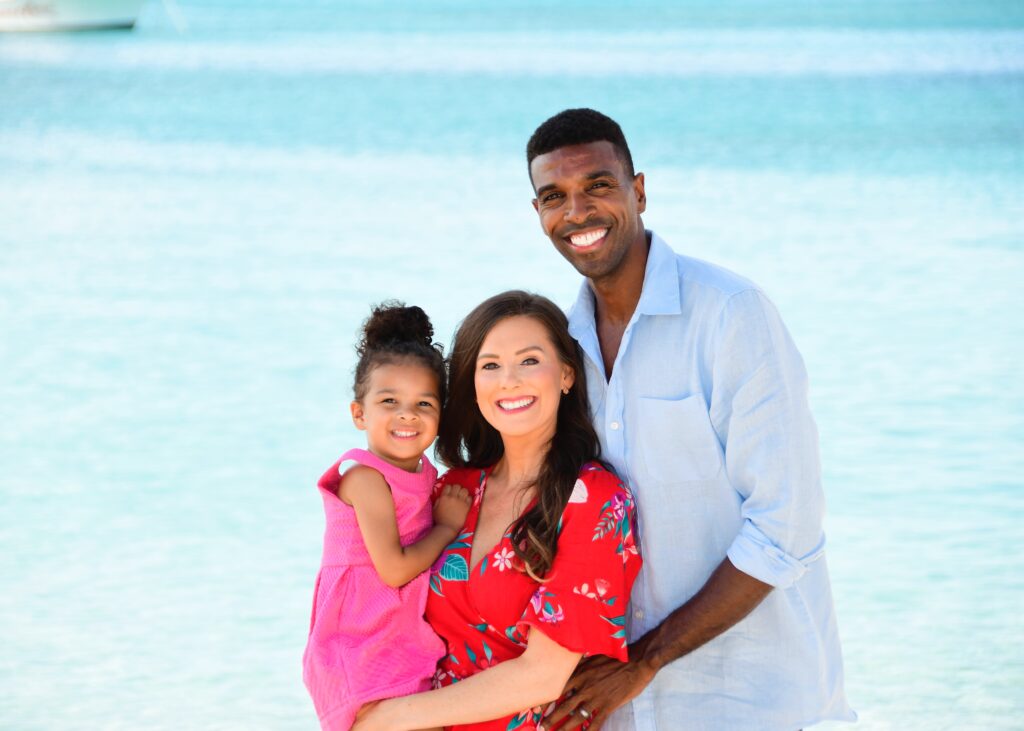 How did you get started as an Amazon seller and content creator?
I left my career in Payment Processing to become a stay-at-home mother to my one-year-old daughter in 2017. Once I discovered my passion for play-based learning, I started my blog called The Maternal Hobbyist as a way to share my experience with other moms. I designed my website on my own and began learning about blogging. As a way to earn affiliate income, I monetized my blog by joining the Amazon Affiliate Program and the Amazon Influencer Program.
Do you specialize in a specific niche or promote from across the board?
After discovering my daughter was being lead poisoned, I became an advocate for lead-safe products and therefore began testing hundreds of items for heavy metals. After discovering many of the children's products I purchased contained lead, cadmium, arsenic and/or mercury, I began testing all Amazon products. Today, I specialize in Amazon products that DO NOT contain heavy metals. I also work to provide the U.S. Consumer Product Safety Commission with test results in order to prevent other children and families from being exposed to these dangerous heavy metals. Testing is costly, but keeping others safe is worth it.
What would you say are your greatest strengths?
I think my greatest strengths are my faith, my attention to detail, and my work ethic. I am a believer in Christ, a wife to my husband of 10 years, and a mother of two. I currently homeschool in addition to content creation and blogging. My husband and I work as a team to create and shoot content for Amazon and ongoing brand campaigns. He is an agency-signed model and I have a background in working on set, so we truly enjoy shooting/filming projects together as a family.
Could you share your website/blog link with our audience?

We noticed that this is a pretty vibrant blog. How has it worked out for you?
Due to the vibrant colors, my audience is primarily women, and more specifically moms. I have stayed true to what I enjoy, and it has allowed me the opportunity to connect with thousands of other women on a personal level, and make true friends along the way. From a content creation perspective, I only work with brands that I truly support. That means I have thoroughly researched the brand and their products, tested their products for heavy metals, use their products for myself, and I believe in their mission. This may seem like too much for some, but I stay true to my values, and it has garnered a new level of trust with my audience. They know that if I recommend something, they can trust it.
Do you have any tips for creators who are struggling to build a strong brand on Amazon?
Stay true to what you are passionate about to avoid burn out.
Feature products you actually use and love which makes it easier to tell your audience why you love them so much.
If you create Amazon product videos, every week, go back and look at the "Views" and "Avg % views." If you see a video with a high number of views, but it has a low Avg % views, double check the "Avg view duration" because your video may be too long. For example, I had a 2:10 video with 780 views, and 46% Avg % views. But my Avg view duration was only 59sec. which tells me that I lost all of that potential commission because my video was too long. So I went back and edited my original video down to 59 seconds in order to increase my Avg % views to as close to 100% as possible. My commission for that video is now sky rocketing! So utilize your (LOGIE.ai) statistics to learn what is working and what isn't working for you and make changes from there.
I added videos of the same products filmed vertically vs horizontally. After 30 days, My horizontal videos have substantially more views so moving forward, I am choosing to focus filming only horizontal videos.
What social media channels do you prefer and what is the right way to build a strong following?
First, more and more brands are working with micro-influencers because their engagement rates are higher. The follower count doesn't matter as much as the engagement rate, so be encouraged that you can be successful no matter the size. Post your niche in your feed and preferably reels for IG as they recently cut engagement down for photos and carousels of photos. Post everything else in your stories, even if it's not in your niche. Ask your audience what they want to see and create a poll or interactive features. Second, consistency is KEY! I myself have struggled with this as I am juggling the responsibilities of a family, but during times of consistency is when I see the most growth despite the ongoing algorithm changes. Finally, from my experience, brands are paying the highest rates for TikTok vs Instagram. You can also utilize TikTok to create short product videos with your affiliate links and increase your commissions significantly.