Black Friday is finally here, and sales can be expected to stay hot till the end of the holidays season (after New Year's). Now more than at any other time of the year, Amazon influencers must pull their best game and make every piece of content they churn out count. Having a plan in place and using the best tools and platforms can free your hands so you can focus on what you do best in order to maximize results.
This post highlights 5 ways Amazon influencers are using Logie to get more results this Black Friday, Cyber Monday, and throughout the 2022 prime shopping season.
Find Amazon Promos
Amazon highlights its Black Friday deals on its Amazon.com/deals webpage. These are hundreds of pages containing thousands of products with ongoing holiday promotions. While can be a good place to identify products you're going to promote, it can be time consuming and sometimes even impractical. You'll probably need to spend a lot of time manually scrutinizing products and identifying the best ASINs to put your money on. There's no guarantee that you won't miss out on something that might otherwise have been very profitable for you.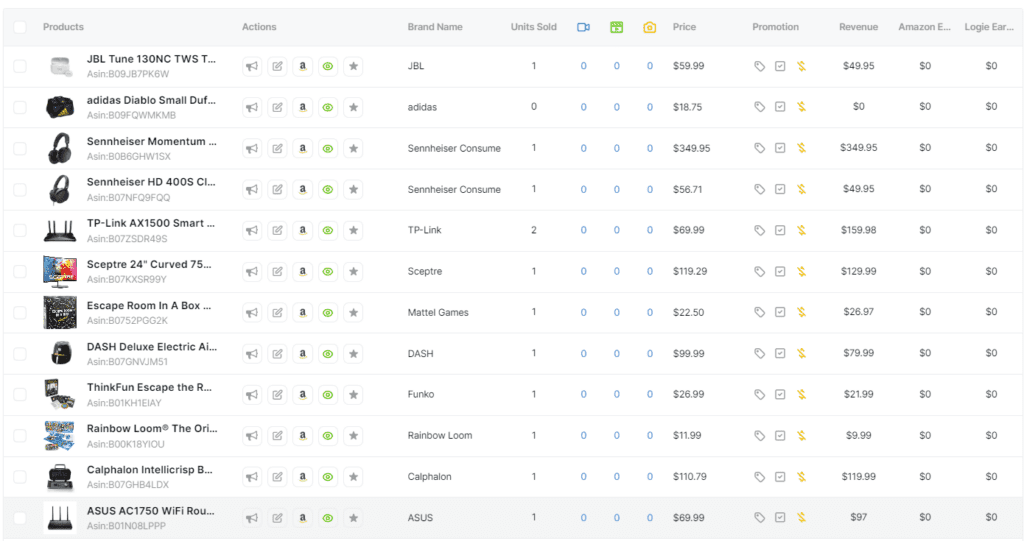 Logie's new 'Future Product Deals' filter is making it super easy for creators to pinpoint ongoing or upcoming deals on products that they have already promoted and sold before. Simply identify excellent product candidates within minutes by having Logie pull this data for you. This can be particularly handy for Amazon A-listers who are required to choose the most active deals so they can satisfy the Amazon Live team before they go live with a 'deals show'. Even if you are not an A-lister yet, this cool little feature will save you tons of time and make it super easy for you to create your Black Friday showcases based on products you know you can sell (not thousands of different products that nobody cares about).
Learn how to filter out upcoming deals on Logie
Discover insane commission opportunities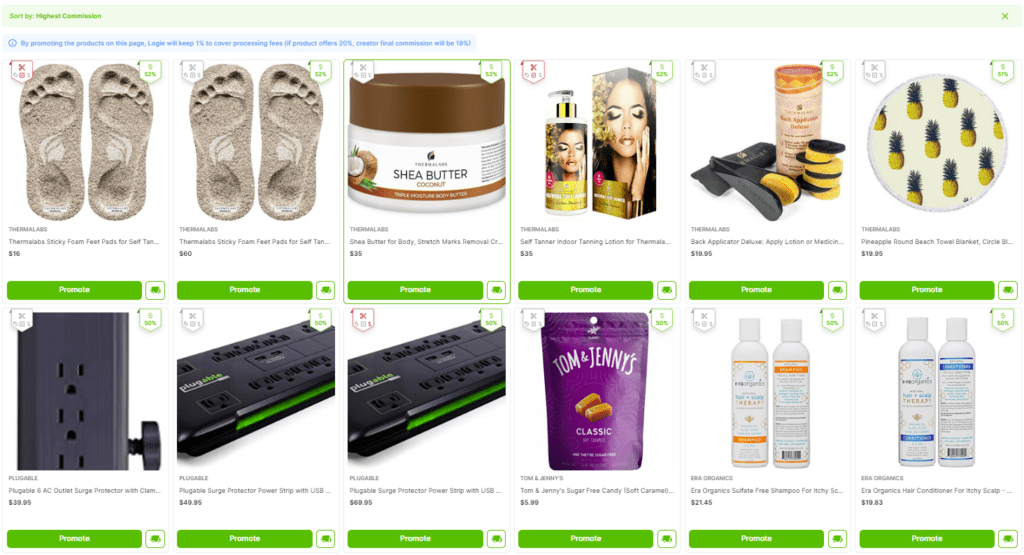 Logie's famous opportunities tab is the go-to place for any content creator (live streamer or not) who's looking to earn industry-leading commissions by participating Amazon products. Our partner brands are offering insane commissions of up to 50% or even more depending on the merchandise. For creators who already have a following (social media community, website readers, etc), this is a great way to earn money based on your effort – rather than get paid a flat fee for creating a video. For instance, if you earn a 50% commission on a $40 product and sell 100 products this black Friday, that's a clean $2000 paid directly by the brand and sent to your bank account. Our advanced tracking technology (which makes sure each sale you make is tied to your Logie creator account) and artificial intelligence brand matching goes a step further to narrow down the focus and democratize the playing field for brand-creator partnerships.
Stay on top of your Amazon statistics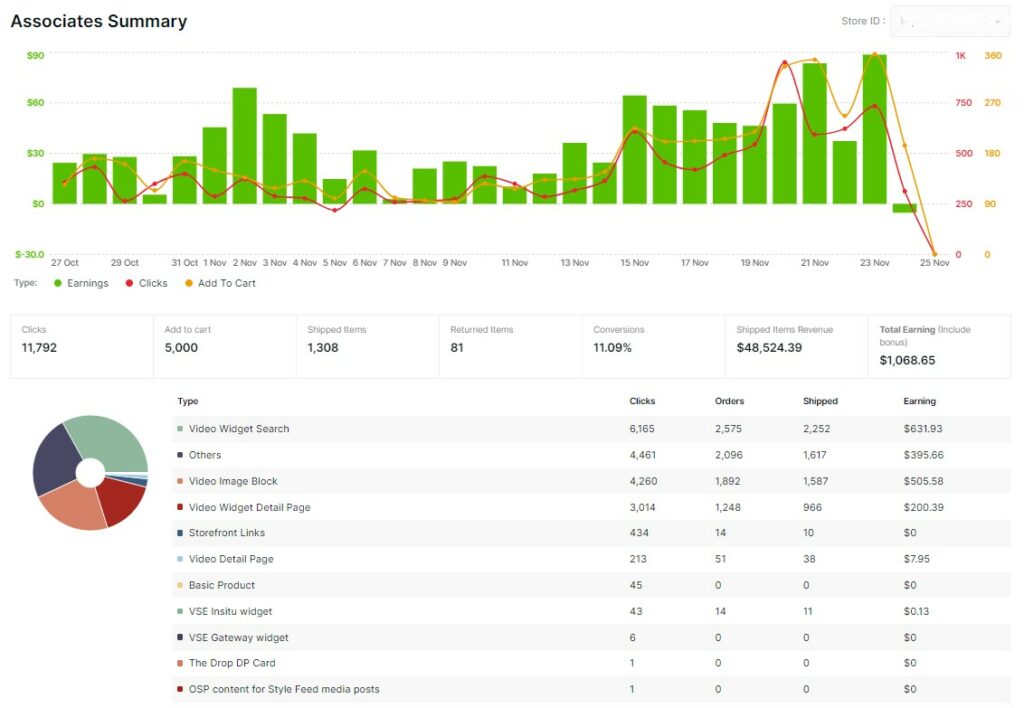 Logie's creator dashboard is perhaps arguably one of the best tools for Amazon creators in the recent past. This centralized dashboard makes it super easy for you to stay on top of your performance with metrics such as clicks, added to cart products, shipped items, returned items, conversions, and total earnings.
Learn what types of products make the most sense for you and focus on these. Creators can see their 'Highest Earning' items and how much they made from those products. This way, you can create more live streams, shoppable videos, and shoppable posts to maximize income by digging where the gold is.
Simplify content creation
Creating fantastic live streams, shoppable videos, and shoppable posts has never been easier with Logie's comprehensive set of tools. Find product to promote from within our listed opportunities or import any Amazon ASIN by simply searching from within your Logie app (on mobile or desktop). You can literary create product showcases while taking a subway trip with our intuitive creator-centric platform. Even for new creators who are just trying to establish a foothold in the market, we make it super easy to generate product copy and images so you can start showcasing products right away.
Ease brand communications
Effectively communicating with brands and sealing deals is a common challenge for creators. You sometimes have to wait for days (even weeks) to hear from the brand only to realize that the offer you are getting was never worth it in the first place. Amazon creators are now using Logie to remove menial administrative overheads and simplify the work process so they can focus on what they do best. Simply promote products on your own calendar and get paid for every result without having to worry about a lengthy back and forth with brands.
Conclusion
Are you already a Logie user? Let us know what your favorite features are. If you are new to our platform, let us know if you have any question or if you might like to get on-board.