Live Shopping – the newest trend in eCommerce marketing – gives you the ability to advertise products to a live online audience. It empowers brands to combine the convenience of eCommerce with the human element of real-life shopping – thus creating delightful new experiences for consumers.
Social commerce has especially been massive in China, where Covid-19 lockdowns fueled unprecedented levels of growth. About 47% of Chinese internet users have used live shopping at some point, and the industry is expected to grow from an impressive 176 billion USD in 2020 to a whopping 700 billion USD in 2023.
The status of live shopping in the US and Europe
Unlike the Asian market, social commerce has been slow to pick up in the US. Platforms such as Facebook and Tiktok are already rolling back updates they'd made to capture this trend. Many people believe that these companies are simply taking a break so they can refine their strategy. Furthermore, industry experts have projected a very promising future for the sector. The US live shopping market grew from 7.5 billion USD in 2018 to 16.3 billion USD in 2020. Some big tech companies are also making a long-term move to position for a local boom. Shopify recently announced plans to integrate with YouTube in order to reach as many as 2 billion monthly users with live stream shopping.
The situation is not much different in the European market. More and more companies are adopting the trend – despite Tiktok announcing plans to hold back on a planned live shopping expansion after a dismal performance in the UK. L'Oreal, the global fashion brand – for instance – has hosted a wide range of live shopping events to drive sales and engagement. German beauty retailer Douglas also streams a number of shows each week – engaging influencers to help increase conversion rates by up to 40 percent. It's only natural that more brands – both small and big – will make use of live shopping especially as the Christmas season draws close (and through the foreseeable future).
The role of influencers
One key reason why live shopping seems to work so well is because of its utilization of influencers. Creators are able to engage customers by describing product features, showcasing items in use, and answering questions all while portraying enthusiasm.
Learn how this school teacher quit her job and became a successful influencer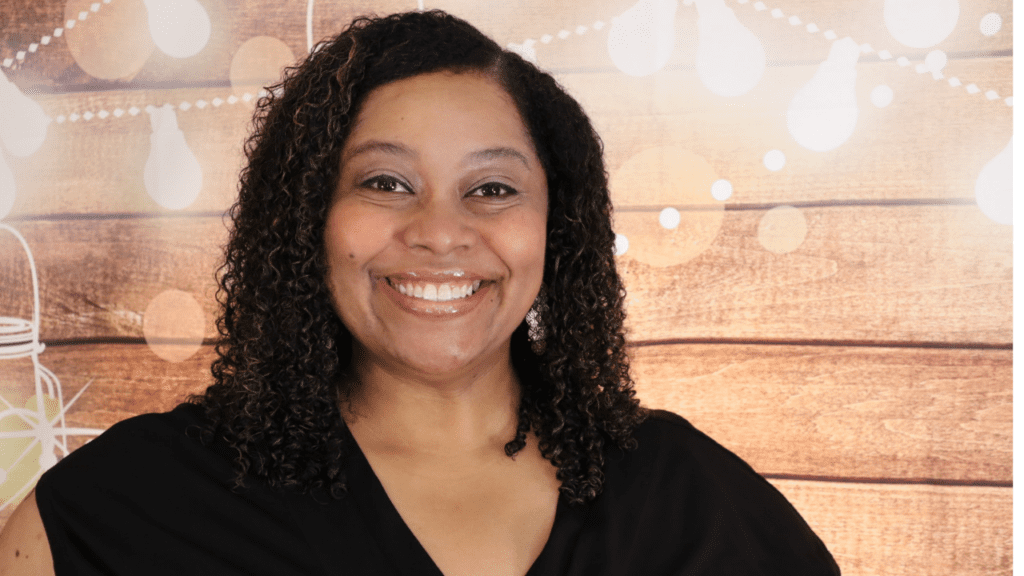 Influencers with specialist areas of focus (e.g., beauty) are particularly very effective because they already have an established following and can bring their audience to the table. While seasoned influencers and celebrities are changing minds and hearts through social commerce, analysts predict that the majority of movers will be new presenters and niche influencers who are able to carve out a reputation due to their product knowledge and ability to convince audiences. 
Here's what Melody Johnson thinks about the importance of influencers finding their niche.
How eCommerce brands are using live shopping to create value
Vendors are using social commerce to achieve key market goals.
→ Digitize the Brick and Mortar Experience
The gold-old-fashioned brick-and-mortar shopping experience still appears to a lot of people. This is so because it enables shoppers to interact with fellow human being before making a purchase. Think about visiting a discount store and exploring countless interesting products all while getting your questions answered in real time by a friendly shopping assistant. This is an experience that previously couldn't be replicated online. But livestreaming commerce is bringing customers closer to the vendor and enabling traditional retail stores to digitize their workflows and benefit from eCommerce. Similar to a traditional shopping experience – live streaming hosts can show how products work, make demonstrations of qualities and attributes, and give close-up views to satisfy a consumer's curiosity. The digital experience in many cases even works better especially when brands use seasoned influencers to do the selling.
→ Generate Enormous Sales
More vendors and eCommerce marketers are realizing the value of social commerce when it comes to generating enormous sales within a relatively short duration of time. This can be more so true during peak shopping seasons. Product owners only need to provide an exciting experience by using a seasoned host. Customers are then allowed to ask questions and complete their purchase as they enjoy the interaction.
→ Drive Impulse Buying
Livestream shopping is just as much a show as it is a shopping event. People like to join because they feel engaged. The experience also triggers the fear of missing out, thus helping drive impulse sales. Think about this way – people have more than one reason for purchasing your product during a live shopping video. For one, they see other people buying it, and secondly – they want to take advantage of any discounts or offers you are giving. Consumers who order from your brand during a shoppable video stream are also more likely to bring their friends along and join your consumer community.
→ Cultivate Brand Awareness
Associating your wares with established influencers is perhaps one of the best ways to build brand awareness. Many creators have a loyal following that is more likely to purchase the product(s) they recommend. The key here – for vendors – is to choose the right influencer. LOGIE is helping eCommerce entrepreneurs due this by using Big Data and artificial intelligence to match each product SKU or ASIN with the best-placed creator for the job. This helps maximize results and remove the hassle associated with searching for influencers.
→ Boost Sales
If you are looking to move products that have piled up in your warehouse, then live shopping is one of the best ways to go about it. The selected live shopping host can focus on positive attributes of your products in order to drive sales. Furthermore, combining products into special packages or discounts that are only available during the eCommerce live event can help. This approach delivers results faster compared to other eCommerce marketing technique!
How LOGIE is enabling seamless live shopping experiences
LOGIE is pioneering the US live commerce market by using cutting edge technology to deliver seamless experiences for both creators and vendors. Our technology enables brands to find the best influencer for each product so they can get the maximum bang from their marketing budget. Creators, on the other hand, are empowered with content creation and live streaming tools. LOGIE's novel approach is making it super easy for vendors to adopt social commerce while also giving creators some of the highest commissions.
What does the future hold?
Live shopping may have first started strong in China, but it's quickly becoming a trend that eCommerce entrepreneurs around the world must master. Consumers are increasingly reliant on online shopping, and live shopping is making the customer experience a whole lot easier. Brands that start early will obviously have enough time to learn what works and get ahead of the competition.